What about the Constitution? Is Barack Obama the most dictatorial president in U.S. history?
Is Barack Obama The Most Dictatorial

U.S. President in History?
Much has been said of the President's travel and his wife's vacations, but the less time he spends on the job, the better, as far as the good of the USA is concerned! Look what his being in office has gotten us so far - budget-busting national health care (probably
unconstitutional); and imposing "tax and trade" as well as the "dream
act" (i.e. 'amnesty') by executive fiat
after
they had both been voted down by a Democrat-controlled congress.
Obama promised during the health care discussions that his "Obamacare" would cost "only" $900 billion over ten years, but the Congressional budget office now estimates it will cost nearly twice that amount, $1.76 trillion over ten years, and others say the actual cost will be around $2.6 trillion, $260 billion a year once Obamacare is fully implemented in 2014.
http://www.freerepublic.com/focus/f-news/2859116/posts
The Obama administration comes as close to being a dictatorship as any in American history, save perhaps that of the first "Progressive" president, Democrat Woodrow Wilson. And Obama has had the gall to admit it and be blatant about it:
"President Obama is going to begin a series of executive branch actions that will not require action from Congress - or the assent of Republicans."
http://www.cbsnews.com/8301-500202_162-20124562/obama-to-bypa...
"Obama Uses Executive Authority to Make Recess Appointment — While Senate Is Still in Session"
http://www.theblaze.com/stories/obama-uses-executive-authorit...
President Obama: "Well, what we're going to have to do is continue to make progress on the economy over the next several months. And where Congress is not willing to act,
we're going to go ahead and do it ourselves.
But it would be nice if we could get a little bit of help from Capitol Hill."
http://www.realclearpolitics.com/video/2011/12/14/obama_where...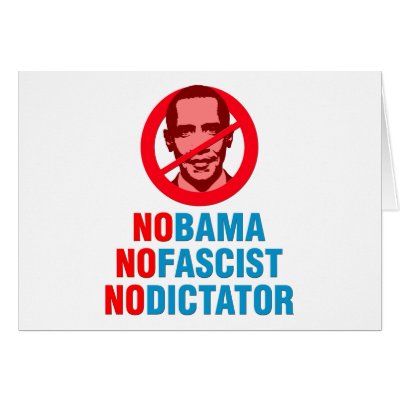 Add a comment above