WATCH > Man Walks Tightrope Across Niagara Falls: Admirable or Insane?
On Friday night, 33-year-old Nik Wallenda became the first person to walk across Niagara Falls on a tightrope in over 100 years, and he did it on
live television
. The event aired between 10 and 11 p.m. on ABC, and the ratings smashed other networks, with more than 10 million viewers watching for the entire hour. The actual crossing took less than 30 minutes.
The first successful attempt at crossing the Falls via tightrope was by Charles Blondin in 1859, but crossings were outlawing in 1896, and no one on record has accomplished it since. After the event, Wallenda announced that he'd secured a permit to walk across the Grand Canyon -- something that's never been done. He also wants to try the Eurasian continental divide, and Inca ruins at Macchu Picchu. Is this guy admirable, or just
crazy
?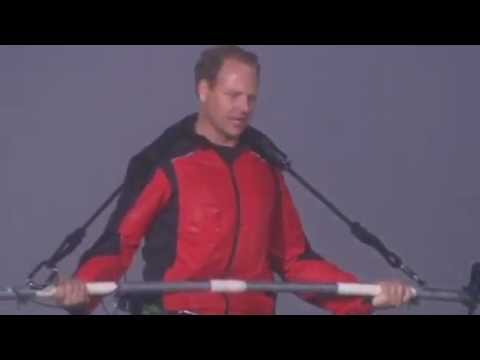 Add a comment above