WATCH: Hillary Clinton Gets Her Freak On: Appropriate for Secretary of State?
Secretary of State Hillary Clinton showed some fancy moves in Johannesburg, South Africa. The 64-year-old wife of former President Bill Clinton has shown a lot of extra-curricular activity during her duties as Secretary of State. Earlier this year, Secretary Clinton danced the Rumba and drank beers with the locals in Colombia.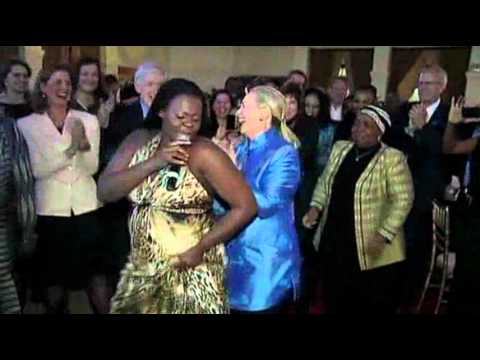 NATION.FOXNEWS.COM reports:
Secretary of State Hillary Clinton put on her dancing shoes in Johannesburg Tuesday night. Clinton danced as the crowd of attendees cheered at a dinner hosted by South African Foreign
Read More: http://nation.foxnews.com/hillary-clinton/2012/08/...
Add a comment above