Walmart Bomb Threats: Has Anti-Walmart Rhetoric Gone Too Far?
Bomb threats against Walmart have forced evacuations at eight stores in Missouri and Kansas City. Authorities have not indicated what prompted the bomb threats.
Union activists, environmentalists and community organizers have launched various campaigns over the years to attack Walmart and its big-box policies. Activists cite traffic congestion, "low-wage" and and non-union jobs, and driving out locally-owned businesses. Walmart defends its practices as pro-consumer -- the practices allow Walmart to offer quality products at low prices. Walmart has 8,900 stores in 15 countries and employs 2,200,000 million employees.

KCTV5.COM reports:

At least eight Walmarts across Missouri have been evacuated Friday evening after bomb threats. Two of the stores are in the Kansas City area.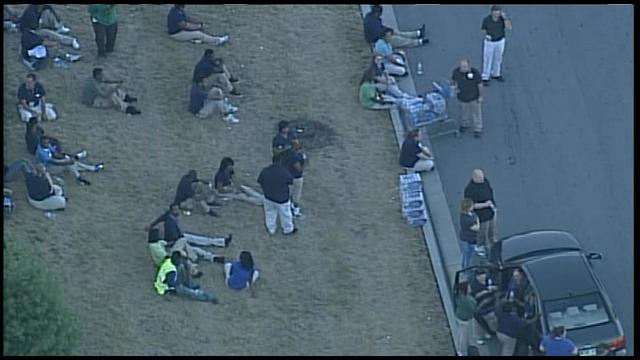 Read More: http://www.kctv5.com/story/19134939/police-respond...
Add a comment above