Veteran Marine Sergeant Victim Of Pre-Crime Authoritarianism
Veteran Marine Sergeant Victim Of Pre-Crime Authoritarianism


By Brandon Smith, Associate Editor

During the height of communist power in the former Soviet Union, the corrupt establishment bureaucracy often sought out ways in which they could deal with or silence dissident movements and outspoken individuals while avoiding public exposure and minimize blowback from the Russian populace. A very effective method they devised was the use of the 'Psikhushka', or psychiatric prisons where activists against the state could be held indefinitely, isolated from other prisoners and the rest of the world. By housing dissidents in mental hospitals, the Soviet government hoped that the public would assume that the prisoners were "psychologically unstable or deranged" and that if the activist ever did get word to others about his political incarceration, no one would believe his claims anyway.

The strategy allowed the Soviets to severely stifle anti-government speech for quite some time, feeding terror into the citizenry who now carefully censored themselves for fear of authoritarian retribution, not to mention the possible betrayal of friends and neighbors who might turn them in for a pat on the head from the state. In fact, the widespread propaganda that the communists promoted amongst the public was that anyone who actually did speak out against the government "had to be mentally ill", creating entirely new clinical designations to categorize those who refused to comply. Professors operating in the Soviet run Moscow Serbsky Institute claimed that:

"Most frequently, ideas about a struggle for truth and justice are formed by personalities with a paranoid structure..."

Now, compare this abuse of psychiatry to the DSM-IV-TR manual used by doctors today in the diagnosing of mental illness. In it, you will find the term "oppositional defiance disorder", a supposed illness which encompasses anybody who is disobedient, defiant, a free thinker, or even considered hostile toward authority.

The pigeonholing of political activists and anti-authoritarians is a process that is alive and well in the U.S. today. This fact has been made even more apparent by the abrupt detainment or (non-arrest-arrest) of Marine Sergeant Brandon Raub of Chesterfield County, Virginia for posts he made to his Facebook page: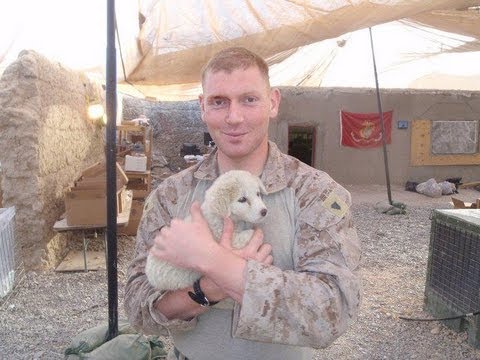 http://www.youtube.com/watch?feature=player_embedded&v;=YaE5z...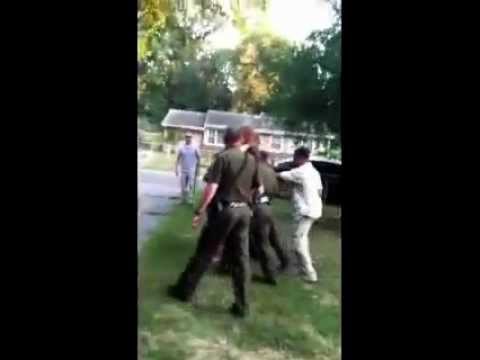 Early reports on the event were sparse, and so far the mainstream media has stayed away from the issue entirely. However, new information is slowly surfacing, and here is what we know so far...

The FBI, the Chesterfield County Police, and apparently the Secret Service were videotaped by Raub's family hauling him away in handcuffs. These agencies claim that Brandon is "not under arrest".

Dee Rybiski, a spokeswoman for the Richmond FBI office, would not comment on the matter except to reiterate that no arrest had been made.

"We don't comment on mental-health issues or anything like that," she said. "We simply went to speak with him about the many complaints that we had gotten about his posts."

http://www2.insidenova.com/news/2012/aug/20/tdmet01-veteran-h...

The local police reiterated that "there is no criminal matter" and that they were only present to help the FBI transport Raub.

This is a rather strange stance on the part of law enforcement officials, considering they claimed during the incident that Raub was taken away for "resisting arrest". I would love to hear the FBI's explanation on how a man can resist arrest without officially being arrested...?

According to Raub's family, he was never read his Miranda Rights. And, Raub himself stated:

"I talked to a Secret Service gentleman for 20, 30 minutes," Raub said. "I was very cooperative and answered everything honestly..."

Raub is currently being held at the Salem VA Medical Center, where he is to be "detained" after a hearing before a judge who has enforced a 96 hour "observation period":

http://www2.timesdispatch.com/news/news/2012/aug/19/tdmet02-c...

The comments which allegedly sparked his persecution included references on Facebook to the government's complicity in 9/11, his belief that there will be a revolution in America, and suggestions that the Bush family is populated with "child rapists".

Whether or not you agree with any of Raub's assertions, the bottom line is that under the First Amendment he is perfectly within his rights to publicly uphold them. There is no law against "conspiracy theory", at least, not yet...

Raub's family has also stated that the FBI believes some of his comments to be "terroristic" and threatening in nature. The only comment that I could find that could be even remotely interpreted as threatening is this post from August 13:

"Sharpen up my axe; I'm here to sever heads..."

This is NOT a statement that could be upheld in any respectable courtroom as being a specific threat and is not prosecutable. Also as it turns out, the line is a lyric from a song by the band 'Swollen Members' entitled "Bring Me Down":

http://www.azlyrics.com/lyrics/swollenmembers/bringmedown.html

So, apparently if the FBI does not like your taste in tunes you can be whisked away to a mental hospital. Take note music fans...

Raub's other comments include:

"If you are unaware of the great amount of evil perpetrated by the American Government I suggest you take ... your head out of the sand. The day of reckoning is almost at hand."

"I am standing against a great evil. I will do it all by myself if I have to."

This is obviously not a mentally ill person, but a political activist and dissident being subjected to a new standard of "Pre-Crime" on the part of our government. This action is, in my view, meant to set a precedent by which many other veterans and common citizens who oppose the criminality of the establishment will be subjected, detained, and who knows what could happen after. The sky is truly the limit.

Pre-Crime arrests also cause self-censorship in the public, as well as encourage a tattle-tale culture of simpering slaves. I believe Brandon Raub's "detainment" is a test case for the demonization and prosecution of the Liberty Movement as a whole, and a primary step in the destruction of free speech in America. If we do not take this event seriously, and attack it with every effort, we cannot expect to be saved when the pre-crime police are one day sent to our own doorsteps.

UPDATE, August 22, 2012:
Chesterfield Police Department Statement
Rutherford Institute Attorneys' Statement About Case
Local News Article: Chesterfield Marine Veteran to Remain Detained Over Facebook Posts.


Veteran Marine Sergeant Victim Of Pre-Crime Authoritarianism, is FREE! Today
by court order ! YEAH !!!

Freedom "President Thomas Jefferson"
"Those who desire to give up freedom in order to gain security will not have, nor do they deserve, either one."
Freedom • Politics and Government "President Thomas Jefferson"
"When the government fears the people, there is liberty. When the people fear the government, there is tyranny."
Add a comment above