UPDATE on Lt.Col TERRY LARKIN
BORN IN THE USA?
'Important question about Constitution'
Army officer challenging Obama eligibility takes to airwaves
to discuss legal fight
---
Posted: April 20, 2010
10:42 am Eastern
An attorney for an officer refusing all Army orders until Barack
Obama's eligibility to be commander in chief is documented says his
client formally has been "flagged" by the military and the formal filing
of charges is expected within days.

Attorney Paul Jensen today was on the radio show of G. Gordon Liddy
with his client, Lt. Col. Terry Lakin, who has told Obama in a letter
that it's up to him to provide the proof.

The Constitution, Article 2, Section 1, states, "No Person except
a natural born Citizen, or a Citizen of the United States, at the time
of the Adoption of this Constitution, shall be eligible to the Office of
President."

Some of the various challenges and lawsuits allege Obama was not
born in Hawaii as he has claimed and that the framers of the
Constitution specifically excluded dual citizens – Obama's father was a
subject of the British crown at Obama's birth – from being eligible for
the office.

The issue has prompted a number of state legislatures to work on
proposals that would require presidential candidates to submit proof of
their eligibility. A
similar proposal has been introduced in Congress by Rep. Bill Posey, R-Fla.

Lakin and his private counsel told Liddy today they are
addressing this "important question about the Constitution."

"I've been flagged for missing movement and my intent to disobey
all orders. That flagging means there can be no favorable actions taken
for me," Lakin said.
He explained that he already had been picked
for promotion to full colonel, "which would take place in a little over
a year. That's in jeopardy now."

Jensen said his client was given "written notice" Monday of the
"flagging."

"How tragic it is his promotion is being stopped," Jensen said.

The attorney said the next steps will be for the government to
file charges and for an investigation to be commenced.

"It's by far the most difficult thing I've ever done," Lakin
said. "The Lord blessed me with a great family, wife and good
upbringing. I've tried to uphold the principles espoused by my parents
and do the right thing and not take the easy way out. I just seek the
truth."

"My motivation stems from my oath of office to defend and uphold
the Constitution," Lakin said. "It's the Constitution. That needs to be
upheld."

"We look forward to defending his case as events arise," Jensen
said.

He suggested that the president's continuing efforts to withhold
documentation that could resolve the question is, in itself, suggestive
of a lack of evidence.

He also said that the failings of many of the cases that have
been brought – standing or the issue of political question – "do not
come into play in any way in Lt. Col. Lakin's defense."

Jensen also expressed confidence that discovery will be possible.
"Every criminal defendant has to be allowed the benefit of doubt to
discover information relevant or which may even lead to the discovery of
relevant information that could support his case," he said.

"It would shocking to me that a defendant in a dock would not be
permitted to discover information that would lend itself to proving his
[case]," he said.

Lakin told Liddy he tried to resolve the questions through formal
channels.

"I did seek out … friends and my chain of command in how to
address this issue and hopefully get answers. … Really there was no
forthcoming help from legal resources in the military and I did what I
could on my own – essentially researching and finding out about a UCMJ
Article 138 complaint I attempted to file over a year ago."

But he said he was told his complaint didn't have to be
addressed.

Jensen said the military's Article 138 procedure wasn't really
mean to solve a problem like this.

WND founder and CEO Joseph Farah and WND senior investigative
reporter Jerome Corsi also appeared on the program to offer questions to
Lakin, with Farah pointing out a new CBS-New York Times poll revealed
only 58 percent of Americans even "think" Obama was born in America.

WND reported last week when the Army confirmed Lakin would be
assigned to Walter Reed Army Hospital during an investigation.

Lt. Col. Terry
Lakin is the highest-ranking and first active-duty officer to refuse to
obey orders based on President Obama's eligibility.

Army spokesman Chuck Dasey told WND Lakin is only "under
investigation" at this point.

"Lakin reported to the commander, Medical Center Brigade, Walter
Reed Army Medical Center, on Monday, 12 April, after failing to report
for duty at Fort Campbell, Ky.," a statement sent by Dasey to WND said.


"Lakin will be assigned to duty at Walter Reed pending
investigation."

A spokeswoman for Lakin, Margaret Calhoun Hemenway, told WND that
whatever the "assignment" amounts to, Lakin's access privileges were
revoked, his computer was confiscated and he "is not permitted to
support his Hippocratic oath … and take care of the troops as a doctor
and a surgeon."

On the day he was supposed to have reported for deployment, Lakin
was read his rights by Col. Gordon Roberts, his brigade commander, who
discussed the situation with him and told him he had the "right to
remain silent" because he was about to be charged with "serious crimes."

Hemenway said the message was that "he will shortly be
court-martialed for crimes (specifically, missing movement and conduct
unbecoming an officer) that for others has led to lengthy imprisonment
at hard labor."
Lakin is not the first officer to raise questions. Others have included Army
doctor Capt. Connie Rhodes and Army
reservist Maj. Stefan Cook. But Lakin is the highest-ranking officer
to raise the question.
The comments followed the case of Cook, the reservist who challenged
his deployment orders over questions about their legality under Obama.

"Rather than contesting the suit," Day wrote, "the Army took the
highly peculiar step of revoking the major's deployment order,
suggesting that the Pentagon generals are not entirely confident that
they can demonstrate the legitimacy of their purported commander in
chief.

"The Pentagon's decision to back down rather than risk exposing
Obama's birth records to the public means that every single American
soldier, sailor, pilot and Marine now holds a 'get out of war free'
card."

Obama's actual response to those who question his eligibility to
be president under the Constitution's requirement that the U.S.
president be a "natural born citizen" has been to dispatch both private
and tax-funded attorneys to prevent anyone from gaining access to his
documentation.

Besides Obama's actual birth documentation, the
still-concealed documentation for him includes kindergarten records,
Punahou school records, Occidental College records, Columbia University
records, Columbia thesis, Harvard Law School records, Harvard Law
Review articles, scholarly articles from the University of Chicago,
passport, medical records, his files from his years as an Illinois state
senator, his Illinois State Bar Association records, any baptism
records, and his adoption records.
=============================================================...
READ ALL of this here----------------------
http://www.wnd.com/index.php?fa=PAGE.view&pageId;=143021
AND the CLOWN in OUR WHITE HOUSE just keeps digging himself a DEEPER HOLE with all the CRAP he and his minions are doing---ADD to that teh OTHER CLOWN---BILLY BOOB CLINTON!!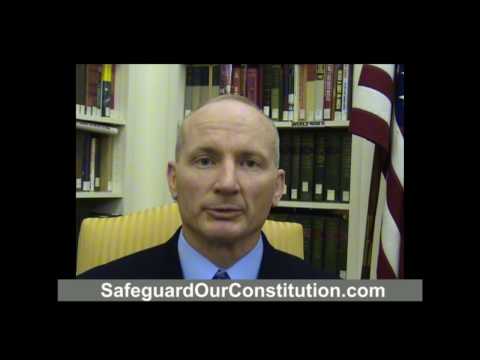 Read more: http://www.wnd.com/index.php?fa=PAGE.view&pageId=1...
About Me
The Latest From SodaHead
News
Government shutdown or not, there's a new $100 bill in town -- and apparently, people love it!

If Congress doesn't agree on how the U.S. will pay its bills by October 1st, the federal government will shut down. But how concerned is the average American? Not very.
Politics
Ever since President Obama's re-election back in November, the media hasn't stopped reporting about the ruffled course of the Republican party. So who's the future face of the GOP? Find out how the public voted.

New Jersey Governor Chris Christie has been at the center of media coverage for a while now. But more recently, the buzz has been about his proclaimed political party -- and whether or not he should change it.