UNITED STATES UNDER A TAX WAR BETWEEN PRESIDENT OBAMA AND HIS WANTABE MITT ROMNEY? Tax Plan Showdown: What About the 98 Percent?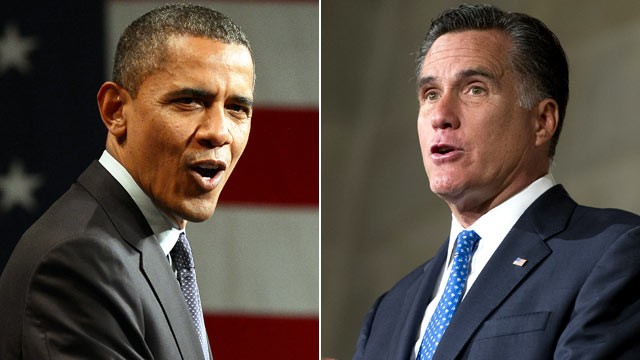 President Barack Obama, left, and Presidential hopeful Mitt Romney are shown in these file photos.
(Getty Images



The fight over creating jobs morphed into the battle of the tax plans this week after President Obama renewed his call to let the Bush Tax cuts expire for people earning more than $250,000 per year, a policy his Republican rival Mitt Romney dubbed a "kick in the gut."

But while the rhetoric over taxes revolves around what the wealthiest Americans will pay, little attention has been given to how the other 98 percent of Americans -- those that will most likely decide the 2012 election -- will fare under Obama's or Romney's tax proposals.

The short of it is under Romney's plan, taxes will go down for nearly every taxpayer. Under Obama's plan, middle and low income earners will pay virtually the same amount as they currently pay, while people earning more than $250,000 will see their taxes go up by between 2 percent and 5 percent.

While Romney and Obama split over the tax rates for the top 2 percent of income earners, they both agree that the Bush tax cuts should be extended for everyone earning less than $250,000, thereby preventing a nearly $1,800 tax hike, on average, for middle income earners starting in 2013, according to a Tax Policy Center analysis.



Add a comment above