UN Arms Trade Treaty: would it supersede the Second Amendment?
The UN Arms Trade Treaty is an idea that various intellectuals have kicked around since 2003. George W. Bush wanted nothing to do with it, on US sovereignty grounds. But Barack H. Obama reversed that.
The question is whether the UN Arms Trade Treaty would be binding as soon as it's signed, or not. The Vienna Convention seems to say so. There's just one catch:
the USA never ratified the Vienna Convention
. Just signing a convention like that is not enough. And even if the treaty passed the Senate (with two-thirds of the members present), the 1956 case of
Reid v. Covert
plainly said that "supremacy" does not let a treaty amend the Constitution.
That ought to be the end of it.
But:
two Justices of the Supreme Court (Ruth Bader Ginsburg and Stephen Breyer) have both said that international law ought to take precedence over US law. And Barack H. Obama has played fast and loose with the Constitution and various laws and precedents before this.
Add to it that Hillary Rodham Clinton seems to have her fingerprints on Operation Fast and Furious, with a specific view to skew the statistics and make the case for draconian gun control in the United States.
The linked article goes into this in much greater detail, and has further links to the Vienna Convention, the Control Arms Group, the
Reid
case, and other relevant documents and reports.
So what say you? Would the UN Arms Trade Treaty supersede the Second Amendment? And can it take force and effect after BHO and HRC sign it, but
before
the Senate ratifies, it,
if
the Senate would be so inclined?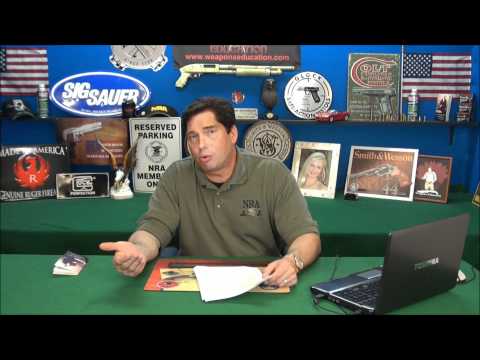 Read More: http://www.conservativenewsandviews.com/2012/07/20...
Add a comment above