TSA: Filming Checkpoints is 'Terrorism'
Evidently, TSA isn't looking for press coverage during its roll out of checkpoints at train stations across the nation.
Citizen journalist Julio Rausseo, a roaming correspondent for WeAreChange.org, was labeled a "terrorist" and threatened with arrest for filming a TSA checkpoint at the Union train station in Chicago.
An Amtrack police official confronted Rausseo, telling him that the government had sent them video of him filming the checkpoints, warning them to look out for people filming the station. A week after Rausseo filmed the TSA, Amtrack identified the reporter eating at restaurant inside Union Station and confronted him. That conversation is recorded in the following video: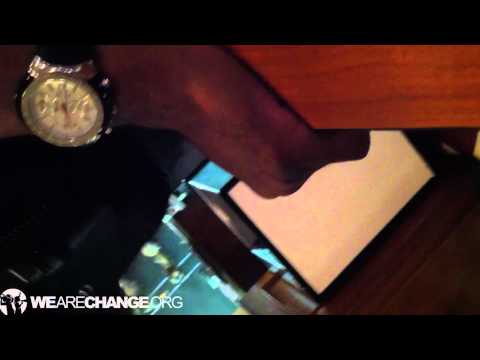 "I'm telling you to your face, do not video tape us," the Amtrack officer can be heard telling Rausseo in the video. "If you come beyond that point… if you come like you did before, you're going to jail, Sir. Because it could be used for terrorist activity. Right now, you're in violation."
Read More: http://frontporchpolitics.com/2012/07/tsa-filming-...