TIME FOR JEWISH AMERICANS TO RALLY FOR ROMNEY! _Obama Attacked Over Party Platform on Jerusalem
This is a National Call to Jews all over America who love Israel and know that Jerusalem is and always be the Capital of Israel.
This is no accident that Obama leaves out mention of Jerusalem and those who know that Obama supports Radical HAMAS, and the Muslim Brotherhood, who are direct threats to the State of Israel know that Israel is no friend of Obama.
WASHINGTON WIRE:
http://blogs.wsj.com/washwire/2012/09/04/obama-attacked-over-...
By Jared A. Favole
CHARLOTTE, N.C.–The Democratic Party platform doesn't state that Jerusalem is the capital of Israel, a change from prior years that could provide fuel to critics who say President Barack Obama's commitment to Israel is weak.
"President Obama and the Democratic Party maintain an unshakable commitment to Israel's security," begins the 70-page platform in a section titled "The Middle East." The three-paragraph section details the Obama administration's support for Israel—including boosting security assistance—but says nothing about Jerusalem.
Such an omission provide an opening to Mr. Obama's rival for the presidency, Mitt Romney, as Jewish voters—particularly in the battleground state of Florida—are key to the election.
"It is unfortunate that the entire Democratic Party has embraced President Obama's shameful refusal to acknowledge that Jerusalem is Israel's capital," Mr. Romney said in a statement. He added, "Four years of President Obama's repeated attempts to create distance between the United States and our cherished ally have led the Democratic Party to remove from their platform an unequivocal acknowledgment of a simple reality. As president, I will restore our relationship with Israel and stand shoulder to shoulder with our close ally."
A spokeswoman for the Democratic National Committee, Melanie Roussell, said the Obama administration's policy toward Jerusalem mirrors that of previous administrations. "As the White House said several months ago, the status of Jerusalem is an issue that should be resolved in final status negotiations between the Israelis and the Palestinians – which we also said in the 2008 platform. We will continue to work with the parties to resolve this issue as part of a two state solution that secures the future of Israel as a Jewish state and the homeland of the Jewish people."
Traditionally both the Republicans and Democrats have called during election-year campaigns for Jerusalem to be the capital of the Jewish state. Mr. Obama stated this in a 2008 campaign speech in front of the American Israel Public Affairs Committee, Washington most powerful pro-Israel lobby. But once in office, presidents from both parties have made little effort to implement such a policy, in part, because such steps would undercut efforts to forge a peace deal between Israel and the Palestinians.
For years, both parties' official platforms have mentioned that Jerusalem is the capital of Israel as part of an effort to show unflagging support to the country (and to garner support with Jewish voters). In 2008, the Democratic Party's platform said "Jerusalem is and will remain the capital of Israel. The parties have agreed that Jerusalem is a matter for final status negotiations. It should remain an undivided city accessible to people of all faiths."
The Republican Party's platform for 2012 says "We support Israel's right to exist as a Jewish state with secure, defensible borders; and we envision two democratic states—Israel with Jerusalem as its capital and Palestine—living in peace and security."
The GOP's platform also omits details about Israel that it had in its 2008 platform. In 2008, the GOP said "We support Jerusalem as the undivided capital of Israel and moving the American embassy to that undivided capital of Israel."
This year's platform makes no mention of moving the embassy. Mr. Romney in July said the U.S. embassy should be moved to Jerusalem and that he'd consult with the Israel about how to do it. Moving the embassy could inflame tensions in the region because Palestinians believe it should be their capital.
Mr. Obama has had a shaky relationship with Israel and its leaders. In 2011, Israeli Prime Minister Benjamin Netanyahu delivered a rare public rebuke of Mr. Obama at the White House over the president's comments that peace negotiations should resume based on Israel's borders before it gained new territory in the 1967 Six Day War.
Mr. Netanyahu, speaking before reports with the president in the Oval Office, turned to face the president while telling him Israel "cannot go back to the 1967 lines" that are "indefensible."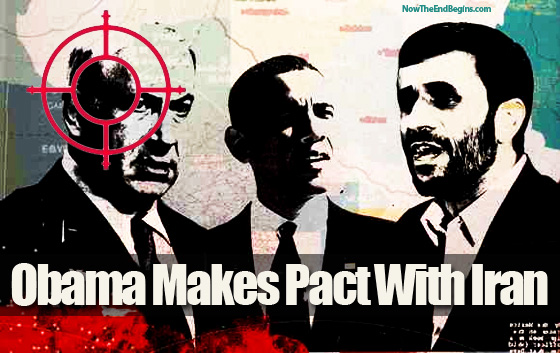 Obama Tells Iran That The United States Will Not Back An Israeli Strike
________________________________________________________
Washington reportedly sends Tehran indirect message saying it will
not back Israeli strike
The United States has indirectly informed Iran, via two European
nations, that it would not back an Israeli strike against the country's nuclear facilities, as long as Tehran refrains from
attacking American interests in the Persian Gulf, Yedioth Ahronoth
reported Monday.
Israeli
officials reported an unprecedented low in the two Nations' defense ties, which stems from the Obama
administration's desire to warn Israel against mounting an uncoordinated
attack on Iran.
According to the report, Washington used covert back-channels in Europe to clarify that the US does not intend to back Israel in a strike that may spark a
regional conflict.
In return, Washington reportedly expects Iran to steer clear of strategic
American assets in the Persian Gulf, such as military bases and aircraft carriers. The
New York Times reported Monday that US President Barack Obama is
promoting a series of steps meant
to curb an Israeli offensive against Iran, while forcing the Islamic Republic
to take the nuclear negotiations more
seriously.
One of the
steps considered is "an official declaration by Obama about what might bring
about American military action, as well as covert activities that have been
previously considered and rejected," the report said.
Several of Obama's top advisors believe that Jerusalem is seeking an unequivocal
American statement regarding a US strike on Iran – should it actively pursue a nuclear bomb. Israel hopes such a statement is made
during Obama's address before the UN General Assembly on September 25.
Others in
the White House said Israel is trying to drag the US into an unnecessary conflict in
the Gulf. White House spokesman Jay Carney said Monday that "There is
absolutely no daylight between the United States and Israel when it comes to preventing Iran from getting a nuclear weapon."
Carney
said that all options remain on the table for Iran. He said the "window for
diplomacy remains open," adding that the diplomatic process remains the best
way to deal with the Islamic Republic, though "that window will not remain open
indefinitely."
Cyber war a go?
According to the New York Times, Washington has also sent Iran a back-channel deal suggesting
they curb their nuclear ambitions, but Tehran rejected the deal, saying no
agreement is possible sans lifting all West-imposed sanctions.
According to the report, the Obama administration is
exploring the possibility of mounting a covert operation, as well as waging a
"quiet" cyber war against
Iran. President Obama had previously rejected the
notion, fearing such cyber assaults would wreak havoc on Iranian civilian life.
Later in September, the United States and more than 25
other nations will hold the largest-ever minesweeping exercise in
the Persian Gulf, in what military officials say is a demonstration of unity
and a defensive step to prevent Iran from attempting to block oil exports
through the Strait of Hormuz. In
fact, the United States and Iran have each announced what amounted
to dueling defensive exercises to be conducted this fall, each intended to
dissuade the other from attack. source – YNET News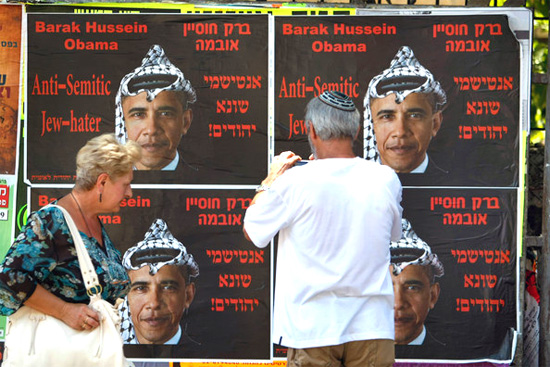 DNC Platform Throws Israel Under The Bus Removes 'Jerusalem As Capital' Language
In the 2008 Democratic
party platform, there was this language on Jerusalem, Israel:
"Jerusalem is and will remain
the capital of Israel. The parties have
agreed that Jerusalem is a matter for
final status negotiations. It should remain an undivided city accessible to
people of all faiths."
This year, however, that language has been
removed. Indeed, there is no mention of Jerusalem in the 2012 party
platform adopted by Democrats.
In this year's
Democratic platform, there is this boilerplate language about Israel:
President
Obama and the Democratic Party maintain an unshakable commitment to Israel's security. A
strong and secure Israel is vital to the United States not simply because
we share strategic interests, but also because we share common values.
For this
reason, despite budgetary constraints, the President has worked with Congress
to increase security assistance to Israel every single year
since taking office, providing nearly $10 billion in the past three years. The
administration has also worked to ensure Israel's qualitative
military edge in the region.
And we have deepened defense cooperation –
including funding the Iron Dome system – to help Israel address its most
pressing threats, including the growing danger posed by rockets and missiles
emanating from the Gaza Strip, Lebanon, Syria, and Iran.
The President's
consistent support for Israel's right to defend
itself and his steadfast opposition to any attempt to delegitimize Israel on the world stage
are further evidence of our enduring commitment to Israel's security.
It is precisely because of this commitment
that President Obama and the Democratic Party seek peace between Israelis and
Palestinians. A just and lasting Israeli-Palestinian accord, producing two
states for two peoples, would contribute to regional stability and help sustain
Israel's identity as a Jewish and democratic state.
At
the same time, the President has made clear that there will be no lasting peace
unless Israel's security concerns
are met. President Obama will continue to press Arab states to reach out to Israel. We will continue
to support Israel's peace treaties
with Egypt and Jordan, which have been
pillars of peace and stability in the region for many years.
And even as the President and the Democratic
Party continue to encourage all parties to be resolute in the pursuit of peace,
we will insist that any Palestinian partner must recognize Israel's right to exist,
reject violence, and adhere to existing agreements.
But as yidwithlid.blogspot.com
notes, this language is far weaker than the 2008
language:
The United States
and its Quartet partners should continue to isolate Hamas until it renounces
terrorism, recognizes Israel's right to exist,
and abides by past agreements. Sustained American leadership for peace and
security will require patient efforts and the personal commitment of the
President of the United States.
The
creation of a Palestinian state through final status negotiations, together
with an international compensation mechanism, should resolve the issue of Palestinian refugees by
allowing them to settle there, rather than in Israel. All understand
that it is unrealistic to expect the
outcome of final status negotiations to be a full and complete return to the
armistice lines of 1949.
Jerusalem is and will remain
the capital of Israel.The parties have agreed that Jerusalem is a matter for
final status negotiations. It should remain an undivided city accessible to
people of all faiths. source – Weekly Standard
JEWISH FRIENDS! YOU CAN COUNT ON ROMNEY TO BE A SOLID
FRIEND OF ISRAEL AND SUPPORT
JERUSALEM AS THE CAPITAL OF ISRAEL.
Mitt Romney presented himself as Israel's best friend in the November 6 presidential election and said 'any
and all measures' must be used to keep Iran from developing a
nuclear weapon during a speech in Jerusalem on Sunday.
In a foreign policy speech, Romney
voiced strong support for the alliance between the United States and Israel and seemed to suggest that President Barack Obama had let the
relationship flounder.
THIS IS WHY OBAMA MUST LOSE NOVEMBER 6TH
Add a comment above