There will be THREE candidates running for President of the United States on every ballot in America next November. Who will YOU choose?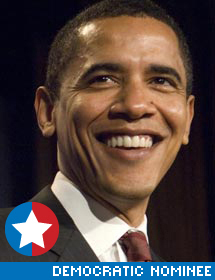 All three are Harvard Grads...

All three are Family men.
All three are leaders in their own right.

All three have a specific plan and agenda for America
All three have leadership experience, as two of them were state Governors (1 term for Romney, 2 terms for Johnson) while one has spent the last 3.5 years in an executive "On the Job Training" program.
Two of them have extensive business backgrounds with a history of creating and/or funding the creation of thousands of jobs.
One specialized in Wall Street where he founded Bain Capital, a capital & asset management corporation.
One specialized on Main Street, building his one man "handyman" service business from a college tuition funding source to a multi-state 1,100 employee corporation...from scratch.
One was a community organizer, law professor and once spent an entire year working in the private sector (which he recently described as "Working behind Enemy Lines")
So there is your choice… Three Candidates for the highest office in the land and what could also be described as the leader of the free world.
Please do your own research. YOU are the boss… are the one making the choice of who it is
YOU WANT TO HIRE to be the CEO and Manager of our nation over the next four years.
Please, learn everything you can about these three candidates, just as you would if you were hiring an employee for your own business.
Because that's exactly what it is…
America's Business
Add a comment above