There May Be a Government Shutdown Next Week: Will It Affect Your Daily Life?
If Republicans and Democrats don't play nice -- and soon! -- Congress will inch closer and closer to a government shutdown. Congress has until October 1 to agree on how the country will pay its bills, and if Republicans and Democrats can't come to a consensus by then, the federal government will shut down.
For those wondering, shutdowns aren't cheap. According to the Congressional Research Service, the two previous shutdowns -- in 1995 and 1996 -- cost the country $1.4 billion.
But how much does it affect the average citizen's daily life? CNN goes through 10 ways a government shutdown would impact your day-to-day. Do you think you would notice if there was a government shutdown? Or would it not really matter in your daily routine?

CNN.COM reports:

10 ways a government shutdown would affect your daily life.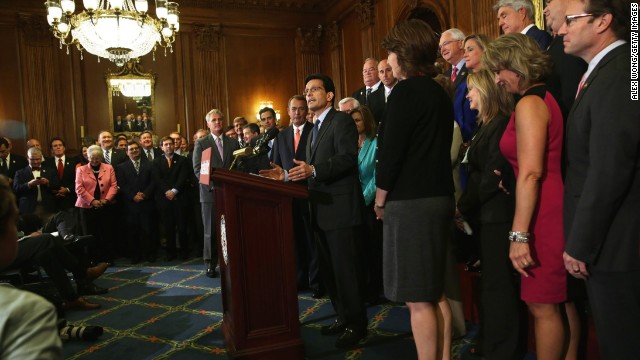 Read More: http://www.cnn.com/2013/09/23/politics/government-...
Add a comment above