The trains of the Holocaust.
Brian
2012/06/12 20:05:20
The Final Solution could not have happened without the railways, without the trains making the mass transport possible.
The people were lulled into a false security. They were told that they were going to different places, better conditions, work camps, on and on and on.
The transports were usually cattle cars. At times, the floor of the car had a layer of quick lime which burned the feet of the human cargo.
Being Transported To Death Camps In Cattle Cars.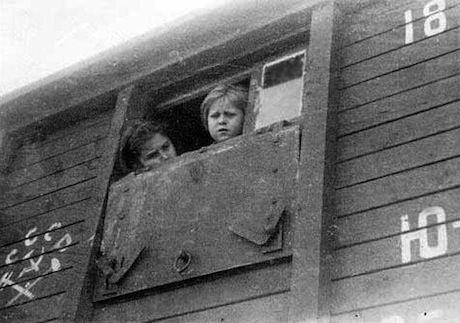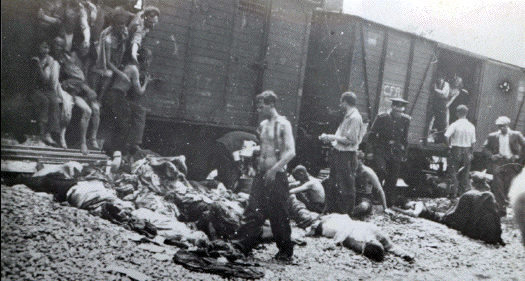 There was no water. There was no food. There was no toilet, no ventilation. Some boxcars had up to 150 people stuffed into them. It did not matter if it was summer, winter, boiling hot or freezing cold. And an average transport took about four and a half days.
Read a personal account.
Read a moving commentary on this.
Sometimes the Germans did not have enough cars to make it worth their while to do a major shipment of Jews to the camps, so the victims were stuck in a switching yard – "standing room only" – for two and a half days.
The longest transport of the war, from Corfu, took 18 days. When the train got to the camps and the doors were opened, everyone was already dead.
Yes concentration camps are all over the United States.
I pray that we the people will make a stand against the New world order and what's coming down in America!