THE STONING OF SORAYA M
THE STONING OF SORAYA M

"The stoning of Soraya M" happened some twenty years ago and was described in 1990 by the French-Iranian journalist Freidoune Sahejan in his book with the same title. It is the story of a young woman, mother of nine children, who is wrongly accused of adultery by her husband Ali, because he wants to get rid of her to marry a very young girl offered to him.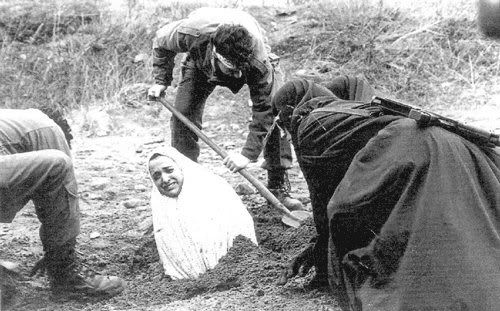 Suddenly the innocent and helpless Soraya is an outcast, stripped of basic human rights, marked like a sacrificial animal to become the object of a gory and blood thirsty ritual that unites the conspiring male community of the village in destruction of the evil that she now seems to represent .The film rolls slowly from detail to detail:
Stones are collected - not too big, as they should not kill fast, her body is ritually washed, wrapped in a white shroud and carried on a stretcher to the stoning ground, her hands tied behind her back. There she is buried up to the armpits - and the macabre ritual unfolds. Her two sons are forced to abjure her and join the stone throwers.
THE FILM THAT DEPICTS THE CURRENT REGIME OF IRAN COMES OUT JUNE 30TH.PLEASE SPREAD THE WORD ABOUT THIS EVIL AND LET'S SEE IF WE CAN AFTER SO MANY DECADES OF FIGHTING GET THE ATTENTION OF THOSE SO-CALLED HUMAN RIGHTS GROUPS THAT DO NOTHING… THERE ARE VERY FEW WHO ACTUALLY CARE AND ONE OF THEM IS STOPCHILDEXECUTIONS.COM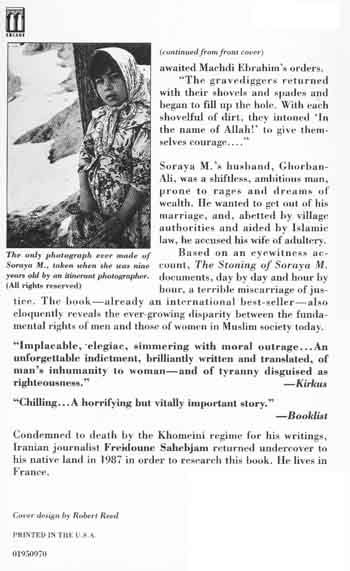 LET'S ALSO SPREAD IT ALL OVER SO PEOPLE SEE THE REAL FACE OF THOSE AYATOLLAHS FROM IRAN....ACT! For America
STOP THE ISLAMIZATION OF THE WEST!
SHE ASKED FOR HER STORY BE TOLD TO THE WORLD.
About Me
The Latest From SodaHead
News
Government shutdown or not, there's a new $100 bill in town -- and apparently, people love it!

If Congress doesn't agree on how the U.S. will pay its bills by October 1st, the federal government will shut down. But how concerned is the average American? Not very.
Politics
Ever since President Obama's re-election back in November, the media hasn't stopped reporting about the ruffled course of the Republican party. So who's the future face of the GOP? Find out how the public voted.

New Jersey Governor Chris Christie has been at the center of media coverage for a while now. But more recently, the buzz has been about his proclaimed political party -- and whether or not he should change it.