The Stock Act...will it pass?
Here's a bit of good news about our Congress. A bill cosponsored by both a republican and a democrat has been sent to Harry Reid that would address the insider trading of legislators. That's right, it's a bipartisan piece of legislation that has bipartisan support in the House.
For those that aren't aware of it there has been a problem within congress of what amounts to insider trading. Pelosi appears to be one of the biggest offenders and made millions from IPO's of companies(VISA) that current legislation under her tenure as Speaker would have affected and cost revenue.
The video below contains an excerpt from the 60 minutes expose' and an recent interview with Pelosi. Note how she evaded answering the question.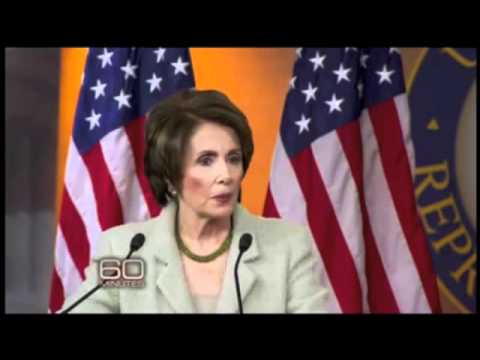 Understand that "insider trading" or "using information not available to the public to profit" is the same thing that Martha Stewart was sent to jail over and rest assured that had any American Citizen done this they would go to jail. The legislation that ultimately passed had unfavorable (for credit card companies) language removed and was a softball attempt to con the public into believing the same old practices were not going to be allowed.
President Obama in his SOU speech said:
"Send me a bill that bans insider trading by members of Congress and I
will sign it tomorrow," President Obama said to applause. "Let's limit
any elected official from owning stock in industries they impact."
Sen Scott Brown after the SOU speech told President Obama, "my insider trading bill is on Harry's desk right now. Tell him to get it out."
So now the questions remaining are:
Will Harry Reid get it out or just table it as he has so much other legislation? This has bipartisan support so there shouldn't be much of a squabble should there?
Will the bill get stripped and modified so as to continue to allow legislators to make millions off of insider trading?
Harry has the ball at this point and he can either drive down the field for a score, kick a field goal with a piece of watered down legislation that allows it to continue, or just run the clock out and claim that there were other more pressing issues?
No matter which way this turns out it is good to know that sometimes Republicans and Democrats can actually work together and agree upon legislation.
Add a comment above