The Pope's First Tweet: Plan on Following Him on Twitter?
The only thing funnier than the idea of
the pope
having a Twitter account is watching him use the account himself. On an iPad.
Benedict XVI sent his first tweet on Tuesday. In English, it reads, "Dear Friends, I just launched
http://t.co/fVHpS9y
Praised be our Lord Jesus Christ! With my prayers and blessings, Benedictus XVI."
He still doesn't have quite as many followers on Twitter as he does in the church, but we expect the number to grow.
(Maybe not as quickly as
Charlie Sheen
's, though.)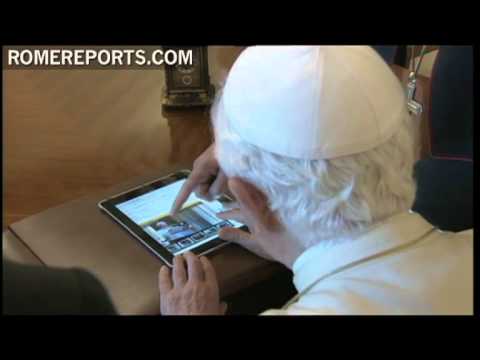 Read More: http://www.vanityfair.com/online/daily/2011/06/is-...
Add a comment above