The 'My Tram Experience' Racism Double Standard from HeyRuka on Youtube
HeyRuka is a girl from Seattle who is active on Youtube who claims to have one time been a hippie, and gave that up. She has a reputation on Youtube for being a racist, You can go to her channel on Youtube if you're interested, watch some of her videos, and judge for yourself.
Share your thoughts on this particular issue she address about a black public transportation train passenger in France who was allegedly behaving in a hostile and belligerent manner toward white passengers, and never faced any legal penalties, or public scrutiny, and a white train passenger in the UK who allegedly loudly complained about immigrants of color, and was arrested for what she said. She's saying the 2 situations show an example of double standards.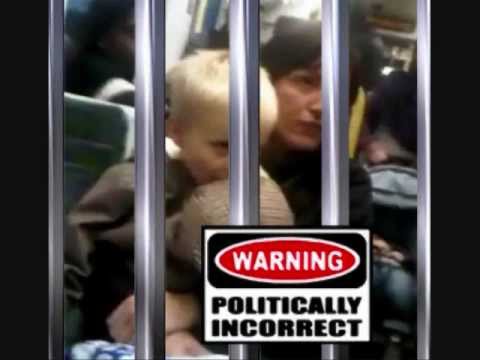 Read More: http://www.youtube.com/watch?v=IqxvpjHFoFk&list=UU...