THE DNC AND OBAMA ARE GOING TO CIVIL WAR WITH CONSTITUITIONALIST AMERICANS. OVER THORW OF THE REPUBLIC IS THE EVIL AGENDA.
WARNING
/ ANYONE WHO IS A DEMOCRAT IS A SUPPORTIVE COMMUNIST, HELL BENT ON DESTRUCTION OF THE CONSTITUTION AND A FREE AMERICA !
WHAT THE HELL DO YOU THINK THE DRONES OVER AMERICAN SKY'S IS FOR! HUH! WHAT THE HELL DO YOU THINK FEMA CAMPS ARE FOR HUH?
WHAT THE HELL DO YOU THINK THE CIVILIAN POLICE FORCE BIGGER AND STRONGER THEN THE US MILITARY ARE FOR HUH!
WHAT DO YOU THINK THE 50 MILLION PLASTIC COFFIN ARE FOR HUH!
WHAT DO YOU THINK THE FOREIGN TROOPS ON OUR SOIL ARE FOR HUH !
WHAT THE HELL DO YOU THINK HE IS BANKRUPTING THE AMERICAN ECONOMY, CUTTING AMERICAN MILITARY BUDGETS, DISARMING AMERICAN CITIZEN, MAKING IT ILLEGAL TO EVEN HAVE A HOME GARDEN, DRINKING RAW MILK, FEEDING YOUR FAMILY WHAT YOU CHOSE, CATCHING RAIN WATER,
THE COMMUNIST MADE IT LEGAL TO EXECUTE AMERICA CITIZENS, MAKING IT LEGAL TO INDEFINITE DETENTION OF AMERICANS WHO DISAGREE WITH COMMUNIST AMERICA !
PEOPLE THIS IS A REAL OVERTHROW OF AMERICA !
THEY ARE GOING TO KILL YOU IF YOU DON'T FOLLOW THE PARTY LINES, ALL CONSTITUTIONAL AMERICANS ARE ON THE TARGET LIST AS TERRORISTS AGAINST THE NEW AMERICAN COMMUNIST PARTY !
OBAMA CONSIDERS AND SO DOES THE ENTIRE DNC AND THE CPC CONSIDER EVERY CONSTITUTIONAL AMERICAN IS A TERRORISTS AGAINST THE CPC !
FOR GOD'S SAKE, NOW SINCE YOU KNOW THE REAL TARGET IS YOU, LISTEN TO THE WORDS OF OBAMA AND THE CPC! AMERICA YOU HAVE BEEN WARNED!
OBAMA WAS NOT TALKING TO FREE AMERICAN CONSTITUTIONALIST. HE WAS TALKING TO HIS COMMUNIST PARTY MEMBERS. WITH THE TRUTH IN THE LIGHT, NOW LISTEN TO WHAT AND WHO IS HE TALKING ABOUT !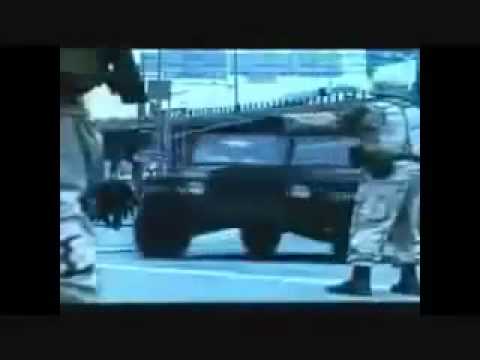 TruNews,
: Wiles
asked Hagmann: who does the DHS (Department of Homeland Security) expect to fight, in particular? Another
North versus South, the Yankees against the Confederates? Hagmann
stated the situation is far worse than a struggle between any two
factions within the U.S.; it's an anticipated nationwide emergency event
centered on the nation's currency. "What they [DHS] are expecting, and again, this is according to my
sources, what they're expecting is the un-sustainability of the American
dollar," Hagmann said. "And we know for a fact that we can no longer
service our debt. There's going to be a period of hyperinflation . . .
the dollar will be worthless . . . The economic collapse will be so
severe, people won't be ready for this." OBAMA BANKRUPTS AMERICA !
YOU DON'T BELIEVE ME READ THE LINK ! HERE ARE A LIST OF CONFIRMED
AND SELF CONFIRMED COMMUNIST IN AMERICA !
Congressional Progressive Caucus membership as at April 2, 2011.[1]
Co-Chairs
Keith Ellison
Raúl Grijalva
Vice Chairs
Tammy Baldwin
Judy Chu
William (Lacy) Clay
Sheila Jackson-Lee
Chellie Pingree
Whip
Hank Johnson
Senate Member
Bernie Sanders
House Members
Karen Bass
Xavier Becerra
Earl Blumenauer
Robert Brady
Corrine Brown
Michael Capuano
Andre Carson
Donna Christensen
Yvette Clarke
Emanuel Cleaver
David Cicilline
Steve Cohen
John Conyers
Elijah Cummings
Danny Davis
Peter DeFazio
Rosa DeLauro
Donna Edwards
Sam Farr
Chaka Fattah
Bob Filner
Barney Frank
Marcia Fudge
Luis Gutierrez
Maurice Hinchey
Mazie Hirono
Michael Honda
Jesse Jackson, Jr.
Eddie Bernice Johnson
Marcy Kaptur
Dennis Kucinich
Barbara Lee
John Lewis
David Loebsack
Ben Ray Lujan
Carolyn Maloney
Ed Markey
Jim McDermott
James McGovern
George Miller
Gwen Moore
Jim Moran
Jerrold Nadler
Eleanor Holmes Norton
John Olver
Frank Pallone
Ed Pastor
Donald Payne
Jared Polis
Charles Rangel
Laura Richardson
Lucille Roybal-Allard
Bobby Rush
Linda Sanchez
Jan Schakowsky
Jose Serrano
Louise Slaughter
Pete Stark
Bennie Thompson
John Tierney
Nydia Velazquez
Maxine Waters
Mel Watt
Henry Waxman
Peter Welch
Frederica Wilson
Lynn Woolsey
New members 2012
By April 2012 three more congressmembers had joined the Congressional Progressive Caucus.[2]
Janice Hahn
Rush Holt, Jr.
Brad Miller
2010 members
Congressional Progressive Caucus membership as at Friday June 02, 2010.[3]
Co-Chairs
Raul Grijalva (AZ-07)
Lynn Woolsey (CA-06)
Vice Chairs
Diane Watson (CA-33)
Keith Ellison (MN-05)
Sheila Jackson-Lee (TX-18)
Mazie Hirono (HI-02)
Dennis Kucinich (OH-10)
Donna Edwards (MD-04)
Alan Grayson (FL-08)
Senate Members
Roland Burris (IL)
Bernie Sanders (VT)
Tom Udall (NM)
Former members:
Sherrod Brown (OH-13)
Paul Wellstone (MN)
House Members
Tammy Baldwin (WI-02)
Xavier Becerra (CA-31)
Earl Blumenauer (OR-03)
Robert Brady (PA-01)
Corrine Brown (FL-03)
Michael Capuano (MA-08)
André Carson (IN-07)
Donna Christensen (VI-AL)
Judy Chu (CA-32)
Yvette Clarke (NY-11)
William (Lacy) Clay (MO-01)
Emanuel Cleaver (MO-05)
Steve Cohen (TN-09)
John Conyers (MI-14)
Elijah Cummings (MD-07)
Danny Davis (IL-07)
Peter DeFazio (OR-04)
Rosa DeLauro (CT-03)
Sam Farr (CA-17)
Chaka Fattah (PA-02)
Bob Filner (CA-51)
Barney Frank (MA-04)
Marcia Fudge (OH-11)
Luis Gutierrez (IL-04)
John Hall (NY-19)
Phil Hare (IL-17)
Alcee Hastings (FL-23)
Maurice Hinchey (NY-22)
Michael Honda (CA-15)
Jesse Jackson Jr (IL-02)
Eddie Bernice Johnson (TX-30)
Hank Johnson (GA-04)
Marcy Kaptur (OH-09)
Carolyn Kilpatrick (MI-13)
Barbara Lee (CA-09)
John Lewis (GA-05)
David Loebsack (IA-02)
Ben Lujan (NM-3)
Carolyn Maloney (NY-14)
Edward Markey (MA-07)
Jim McDermott (WA-07)
James McGovern (MA-03)
George Miller (CA-07)
Gwen Moore (WI-04)
Jim Moran (VA-08)
Jerrold Nadler (NY-08)
Eleanor Holmes Norton (DC-AL)
John Olver (MA-01)
Frank Pallone (NJ-06)
Ed Pastor (AZ-04)
Donald Payne (NJ-10)
Chellie Pingree (ME-01)
Jared Polis (CO-02)
Charles Rangel (NY-15)
Laura Richardson (CA-37)
Lucille Roybal-Allard (CA-34)
Bobby Rush (IL-01)
Linda Sanchez (CA-47)
Jan Schakowsky (IL-09)
José Serrano (NY-16)
Louise Slaughter (NY-28)
Pete Stark (CA-13)
Bennie Thompson (MS-02)
John Tierney (MA-06)
Nydia Velazquez (NY-12)
Maxine Waters (CA-35)
Mel Watt (NC-12)
Henry Waxman (CA-30)
Peter Welch (VT-AL)
Former members
Neil Abercrombie (HI-01)[4][5]
Ron Dellums(CA)
Eric Massa (NY-29)
Robert Wexler (FL-19)
Julia Carson (IN-07)*
Lane Evans (IL-17)
Cynthia McKinney (GA-4)
Major Owens (NY-11)
Nancy Pelosi (CA-8)
Hilda Solis (CA-32)
Stephanie Tubbs Jones (OH-11)
Eni Faleomavaega (American Samoa)[6]
Carrie Meek (FL)[6]
David Bonior (MI)[6]
Diana DeGette (CO-01)[6]
Lynn Rivers (MI)[6]
Linda D. Stender (NJ-07)[6]
Gus Savage (IL)[6]
Earl Hilliard (AL)[6]
Robert C. Scott (VA-03)[6]
Sherrod Brown (OH)
Carolyn Cheeks Kilpatrick (MI)
Senator Paul Wellstone( MN)
THE FEDERAL GOVERNMENT IS READYING FOR
CIVIL WAR " FACT "

While the establishment demonizes the second amendment in light of recent mass shootings and legislation is prepared to
ban the sale of large quantities of ammunition online
,
the federal government is acquiring ammunition at levels necessary to fight a full scale domestic war.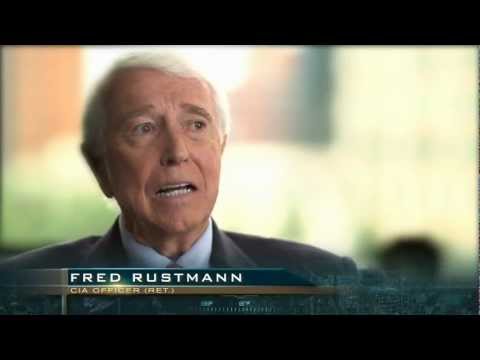 Read More: http://keywiki.org/index.php/Congressional_Progres...
Add a comment above