TED Books: An Idea Worth Buying?
TED is a non-profit devoted to "Ideas Worth Spreading." It started out in 1984 as a conference bringing together people from three worlds: Technology, Entertainment, Design. Since then, its scope has become ever broader. So much so that now you'll be able to enjoy their talks as books on Apple iOS devices, Kindle and Nook platforms.
TED books are short (typically under 20,000 words) and are produced every two weeks by TED Conferences. Books will be available at $2.99 a piece or through a three months subscription of six books, which will cost you $14.99.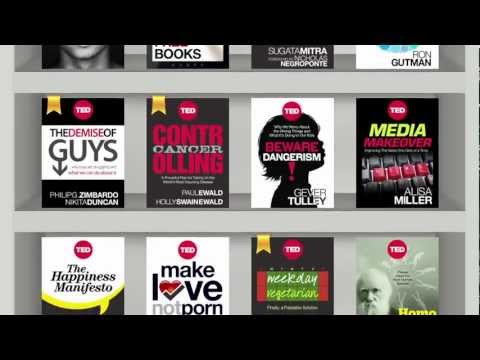 TED.COM reports:

| TED (Technology, Entertainment, Design) is where the world's leading thinkers and doers gather to share ideas worth spreading. TED.com shares those ideas with the world, for free, in videos that have been called "the best thing on the web, ever."
Read More: http://www.ted.com/pages/tedbooks#video
Add a comment above