Team Obama: No, We Won't Apoloigize for Falsely Suggesting Romney's a Felon
Raise your hand if you're surprised by this. Dishonorable people behave dishonorably (click through for video):
Ed Schultz, MSNBC: "Now the Romney campaign wants President Obama to apologize for Stephanie Cutter's remarks, you heard earlier, we played on that conference call about Mitt Romney either being a liar or a potential felon. Will there be an apology?"
Ben LaBolt, Obama campaign press secretary: "There won't be. You know, Mitt Romney has been telling voters, since he ran for office in Massachusetts, that he left Bain in 1999. And the Boston Globe reported today that that wasn't true.
Actually, that's not what the Boston Globe reported, and Romney's long-standing explanation for these events has been confirmed by multiple fact-checkers, as well as contemporaneous reporting — including stories from the Boston Globe.
Post continues on TownHall.com
http://townhall.com/tipsheet/guybenson/2012/07/13/team_obama_...
http://www.realclearpolitics.com/video/2012/07/13/obama_campa...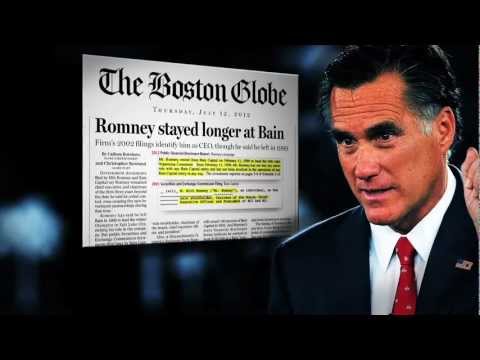 Read More: http://politichicks.tv/3762/team-obama-no-we-wont-...
More polls by doofiegirl BTO-t- BCRA-F ~PWCM~