Stephen Colbert Receives Permission to Form Super PAC: Fair?
What started out as satire just turned into a reality.
Comedic commentator
Stephen Colbert
was granted permission by the Federal Election Commission to form the Colbert Super PAC (political action committee), and promote it on his show -- as long as he only uses
his
show to promote it.
"There will be others who say, Stephen Colbert, what will you do with the unrestricted super PAC money?" Mr. Colbert told reporters after the F.E.C. hearing. "To which I say, I don't know. Give it to me and let's find out."
A political action committee is a private organization that is allowed to indirectly contribute funds to political campaigns.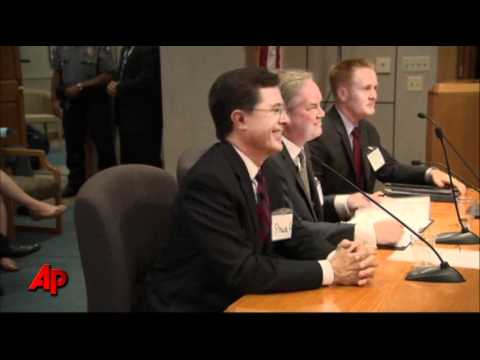 Read More: http://thecaucus.blogs.nytimes.com/2011/06/30/colb...
Add a comment above