Should Pet Owners be Liable for Costs Related to the Rescue of Their Animals?
German fire departments respond to more than 40,000 animal rescue calls per year -- from dogs stuck down badger holes to cows in frozen swimming pools. Now the debate has begun as to who should pay for them.
It doesn't always take a house fire for 23 firefighters in five fire trucks to be deployed. Sometimes all it takes is a cat named Murphy, who slipped while exploring the rooftops and fell down a chimney.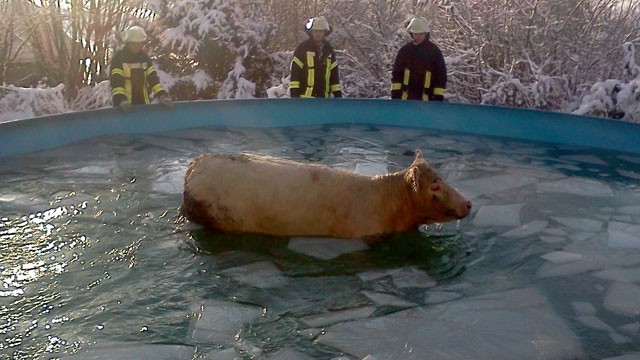 Read More: http://abcnews.go.com/International/german-firefig...
Add a comment above