Should ordinary social media activity halt in the immediate aftermath of a major tragedy?
Following the news that two explosions had gone off near the finish line at the Boston Marathon on Monday, Colby Christopher, 29, saw his Facebook Newsfeed become dominated by news of the tragedy. But amongst the photos and posts about the victims and injured, there were a few others about everyday Facebook things.
"I was scrolling through my Newsfeed and shaking my head in disbelief at other's lack of awareness," Christopher, who is originally from Boston, told ABC News. "Uploading your spring break photos Monday evening while others are mourning, I'd say is just poor form."
Christopher wasn't alone in feeling that insensitivity. While most Twitter and Facebook feeds were dominated by the news, some continued to post their usual status updates, raising questions about social media etiquette and what is and what isn't appropriate to digitally talk about during a national tragedy.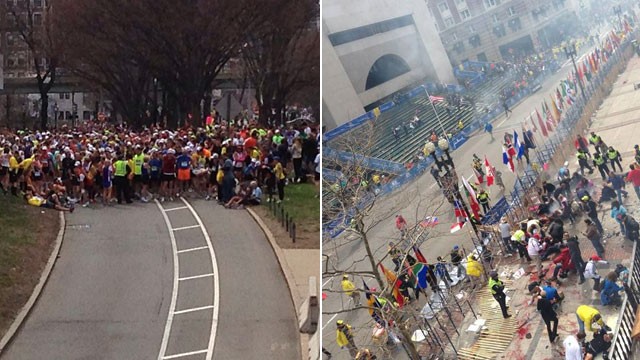 Read More: http://abcnews.go.com/Technology/boston-marathon-b...
Add a comment above