Sheriff Joe Arpaio Press Conference At Arizona Capitol March 27, 2012
A must see. Please pass it on as the media black out continues.
State Representative Carl Seel, who introduced the bill, was joined by Sheriff Joe Arpaio, State Senator Lori Klein, and others in support of the bill. Important new information was revealed during the news conference including a request by Sheriff Joe Arpaio to the current head of the Selective Service Board to investigate the criminal forgery committed in the case of Barack Obama's Selective Service registration. In addition, Carl Seel reveals some of the resistance that other Republicans are creating to stop the bill from even heading to a vote.

The bill will require Barack Obama, or any candidate seeking to be on the Arizona ballot, to certify eligibility for the office they are seeking. This will essentially require Barack Obama to certify his eligibility if he wants to be on the ballot this year in Arizona. This could potentially be a game-changing piece of legislation.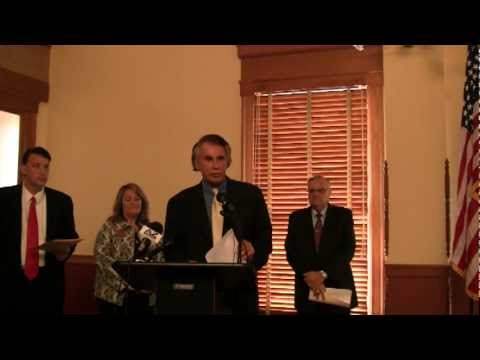 READ MORE AND SIGN UP TO GET A NOTICE OF THE POSTING OF THE LARGER PRESS CONFERENCE SCHEDULED FOR MARCH 31
HERE
Read More: http://www.westernjournalism.com/sheriff-joe-arpai...
Add a comment above