Sen. Lindsey Graham suggested the U.S. should consider boycotting the 2014 Olympics if Russia grants asylum to NSA leaker Edward Snowden. Do you agree with Sen. Graham?
If it were up to one U.S. senator, the U.S. Olympic team won't be going for the bronze, silver, or gold in the Winter Olympic Games in Russia in 2014.
Sen. Lindsey Graham, R-S.C., said Tuesday that the U.S. should send a clear message to Russia by boycotting the Olympic Games in Sochi next February if the country grants asylum to NSA leaker Edward Snowden, who is currently cooped up in a Moscow airport.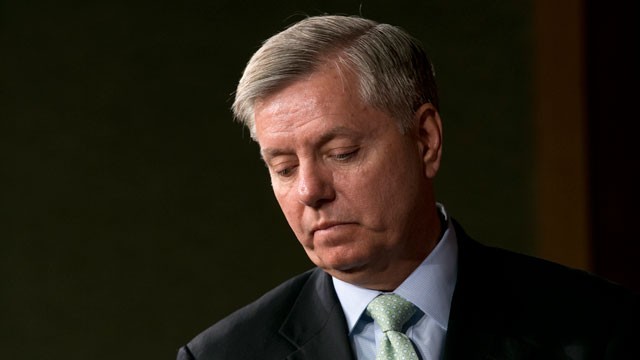 "I would. I would just send the Russians the most unequivocal signal I could send them," Graham told The Hill when asked Tuesday whether the U.S. should not participate in the Games.
"It might help, because what they're doing is outrageous," Graham said. "We certainly haven't reset our relationship with Russia in a positive way. At the end of the day, if they grant this guy asylum it's a breach of the rule of law as we know it and is a slap in the face to the United States."
Read More: http://abcnews.go.com/blogs/politics/2013/07/shoul...
Add a comment above