Secretary Hillary Clinton Says Israel Reminds Her of Iran's Treatment of Women: Fair or Foul?
Secretary of State Hillary Clinton spoke at a closed session in Washington DC. Based on Hillary Clinton's history, it should not surprise anyone that Hillary would make these anti-Israel remarks.
Speaking to a closed forum in Washington on Saturday, Clinton criticized recent legislative attempts in Israel to restrict left-wing organizations and expressed shock over growing discrimination against Israeli women. She mentioned cases of IDF soldiers leaving during performances of female singers and the fact that females sit in the back of buses in certain places in Israel. Clinton said that some of these phenomena reminded her of Iran. [Jewish Daily Forward]
Secretary Clinton has a history of sympathy with the PLO, Yasser Arafat and the Palestinians. In February 2007, then a U.S. Senator from New York (D), Hillary gave a symbolic kiss to Suha Arafat, the widow of Yasser Arafat. Hillary also has a 15-year "relationship" with her Deputy Chief of Staff and aide, Huma Abein, who practices Islam.
Earlier in 2011, Secretary Clinton spent nearly an hour chastising Israeli Prime Minister Netanyahu for building apartments in Israel's capital of Jerusalem.
President Obama, who appointed Hillary to the Secretary of State position, also has a long antipathy toward Israel. Obama routinely claims Israel as an ally, but Obama's rhetoric doesn't match his open hostility toward the Jewish state. The David Horowitz Freedom Center documents the American-Israeli relationship during Obama in this video: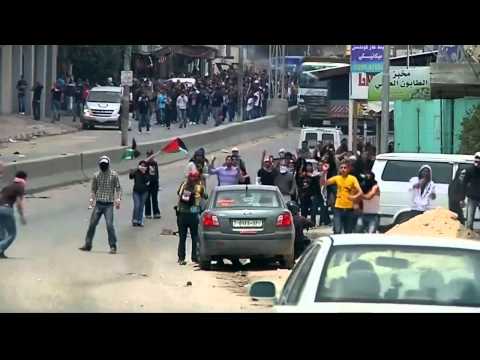 The Middle East has erupted in chaos during President Obama's administration. Stable countries like Egypt, which showed tolerance to Israel for over 30 years now has great hostility toward America and Israel.
The situation calls for calming not inflammatory rhetoric against Israel, America's greatest ally in the region -- and perhaps the entire world.
I consider Secretary Clinton's remarks as dangerous to the American-Israeli relationship and not an isolated event.
Add a comment above