Ron Paul: what will he be able to do at the convention?
The New York Times
shows
Mitt Romney leading with over 600 delegates, and Ron Paul with only 52. But:
Over the weekend, reports came in from Examiner.com (Wilmington, DE and their National
edition). They showed Ron Paul winning delegates in Missouri, Colorado
and Minnesota that everyone thought would go to Romney or Santorum.
Santorum then quit the race last week, and never said how he expected
"his" delegates to vote. The two Examiners seemed to think that many of
them would vote for Ron Paul and not for Mitt Romney. In any
event, Ron Paul knew that caucuses would select delegates, because
primaries were non-binding. Not only are those primaries non-binding;
they have no influence on what caucuses do.
The Colorado results are most interesting. Caucuses chose 36
delegates. Sources did not seem to agree on how they would vote. But
those who investigated the matter closely, realized what had happened. RealClearPolitics, for instance, says
that Mitt Romney had the most delegates. In fact, he "won" 13
delegates, against 6 for Santorum. The caucuses chose 17 others who did not pledge their votes. But where do their loyalties lie? Tom Mullen at The Washington Times thinks he knows. Todd King of Lewis, CO, one of those "unpledged" delegates, told Mr. Mullen this:
13 unpledged delegates, including me, will vote for Ron
Paul on the first ballot. One unpledged delegate will vote for Santorum.
The remaining three unpledged delegates, also known as the 'delegates
at large,' are the state GOP Chairman, the state GOP National
Committeeman and the National Committeewoman. Those three will likely
vote for Romney. They usually vote for the frontrunner so as not to make
waves.
So Ron Paul can count on as many delegate votes as Mitt Romney can,
or almost as many, depending on how the super-delegates vote.
Missouri Republicans changed their caucus rules,
under pressure from many who felt that the Republican "establishment"
wanted them to shut-up and let them do things their way. Ron Paul hopes
to "dominate" in Missouri when Republican voters there meet in caucus
this Saturday and in June.
The Ron Paul campaign flatly disputes the AP/New York Times delegate tally. In March they showed the true delegate strength as:
Mitt Romney: 425
Rick Santorum: 361
Ron Paul: 225
Newt Gingrich: 165
One commenter on that page explained how Ron Paul's supporters get delegates:
This isn't for sissies. You have to go to the meetings,
meet people and tell them your name so they'll remember you when it
comes time to vote in delegates, etc. And frankly, it's boring. I
listened to a long speech tonight and there were a million other things I
would've rather been doing (like reading on here or griping with my RP
friends on Facebook).
If those who support the other three candidates are less willing to
listen to "boring…long speech[es]" and forgo their "million other things
[they'd] rather [do]," then of course they're losing delegates. They
leave the field to Ron Paul.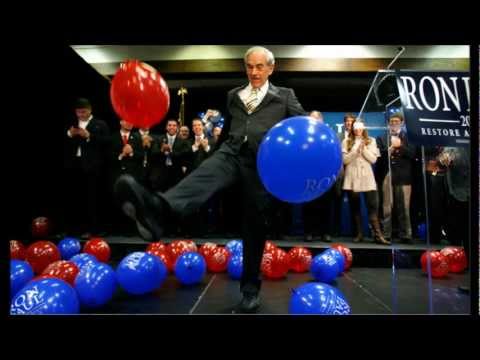 Read More: http://www.conservativenewsandviews.com/2012/04/16...
Add a comment above