Romney Sympathizes with Jews Over Temple's Destruction: Is Romney Pro-Israel?
Mitt Romney, the Republican president candidate, visited Israel during Tisha B'Av -- the 9th day of Av on the Hebrew calendar. Tisha B'Av requires Jews to mourn in commemoration of the many tragedies that have befallen the Jewish people on that day -- including the destruction of both the Jewish temples (the first by the Babylonians in 586 B.C.E.; the second by the Romans in 70 C.E.).
Former Governor Romney (R-MA) visited the Western Wall of the second Temple in Israel. The religious Jewish crowds showed enthusiasm for the candidate with cheers of "President Romney!" Romney placed a prayer in the Wall and recited Psalm 121, a song of ascents.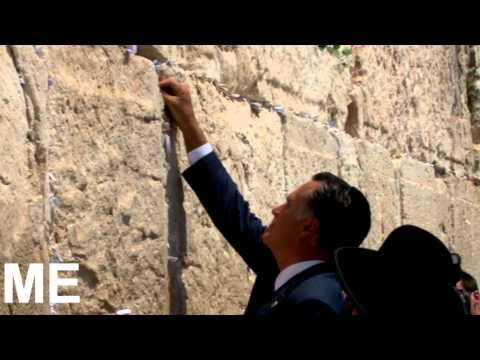 President Obama has not visited Israel during his first term, but promised to the Jewish people that he would visit in his second term, if re-elected. Obama won nearly 79% of the Jewish vote in 2008, but has
lost popularity among the Jewish voters
for his harsh criticism of Israel.
Back in 2009, Obama held an 83 percent favorability rating among American Jews. At the same time, 66 percent of the general public approved of him. These numbers have decreased to 60 and 46, respectfully.
Mitt Romney and Barack Obama both actively court the Jewish vote, however, two of the three states with the largest Jewish population will undoubtedly vote for Obama (New York and California). Romney and Obama both have zeroed in on the
Jewish vote in the swing state of Florida
, which has about 640,000 Jewish voters.
Mitt Romney, in a move that would bolster Jewish support, asserted that the United States would recognize Jerusalem as the capital of Israel. The Obama administration refuses to name Jerusalem as the capital of Israel. A reporter got White House Press Secretary Jay Carney tongue tied and upset when asked the question -- "which city does Obama consider the capital of Israel?"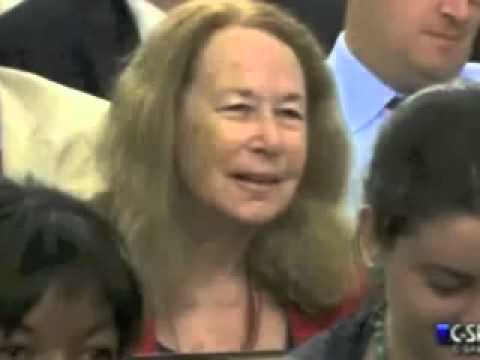 ISRAELNATIONALNEWS.COM reports:

Republican candidate: "I feel the pain of the destruction undergone by the special Jewish people, as it was in the past."
Read More: http://www.israelnationalnews.com/News/News.aspx/1...
Add a comment above