Romney Economics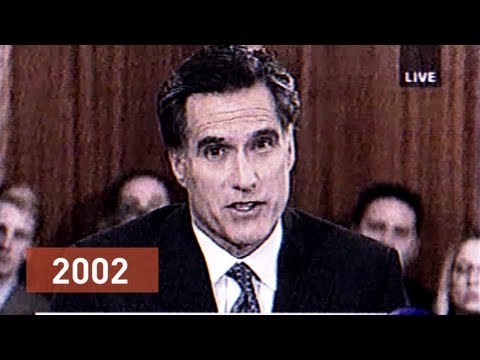 Before I hear a bunch of whining Far Rightwing Conservatives; I'm not for Obama either and have already done a post on his failing economic policies.
http://www.barackobama.com/romney/economics/ma-record/ma-reco...
Mitt Romney ran for governor of Massachusetts promising more jobs, decreased debt, and smaller government.
Here's what Massachusetts got instead:
Watch the video to see why Romney economics didn't work then, and won't work now:


The U.S. economy was growing in 2001 and creating jobs by July 2003. Romney served during a nationwide economic expansion, and when he took office Massachusetts' unemployment rate had been below the national average for nearly a decade.
But the recovery was slower in Massachusetts: Under Romney, the economy was not at the top or even in the middle, but close to the bottom of all the states. The state lost jobs through the end of 2003, lagging behind the rest of the country by six months. And by the time he left office, the state's unemployment rate was above the national average.
"As Mitt Romney pursues his bid for the presidency, his record as Massachusetts governor will come under scrutiny, including how the state's economy performed during his administration. Our analysis reveals a weak comparative economic performance of the state over the Romney years, one of the worst in the country."

Stagnant job growth:
During Governor Romney's term, Massachusetts fell from 36th to 47th out of 50 states in job creation, while the overall U.S. economy grew. Of the jobs that were created in Massachusetts, state government jobs grew at six times the rate of private sector jobs.

—ANDREW SUM AND JOSEPH MCLAUGHLIN, CENTER FOR LABOR MARKET STUDIES AT NORTHEASTERN UNIVERSITY
BOS

TON GLOBE, 7/29/07
Declining manufacturing:
By the end of Governor Romney's term, Massachusetts had lost more than 40,000 manufacturing jobs—a rate twice the national average.
Higher taxes:
Gove
When he talks about a turnaround, we really haven't had a turnaround.
—Michael Widmer, president of the nonpartisan Massachusetts Taxpayers Foundation
New York Times, 3/16/07
Mitt Romney promised to bring his experience from the corporate boardroom to Massachusetts, the same promise he's making now as a presidential candidate. But Romney economics isn't about creating jobs or helping the middle class. By the time Romney left office, state debt had increased, the size of government had grown, and Massachusetts had fallen behind almost every other state in job creation.
Add a comment above
More polls by Latti Ice Nerd Gangsta of PHAET