Richard Mourdock: Tea Party Puppet!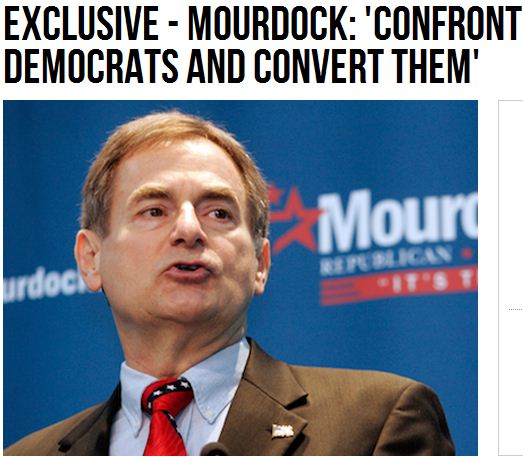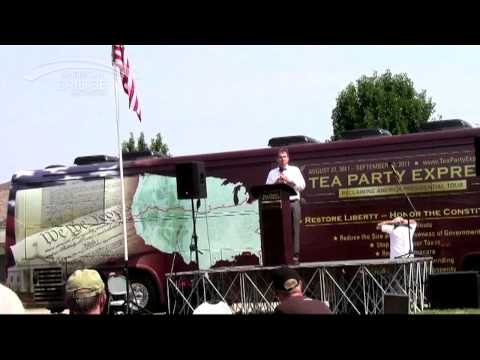 Mourdock
spent $2 million in taxpayer funds in a lawsuit opposing the Chrysler
rescue -- putting over 100,000 Indiana jobs at risk.

In 2010, Mourdock penned an editorial in the South Bend Tribune, in
which he wrote, "By any traditional legal analysis, fundamental elements
of the Obama administration's Chrysler bankruptcy plan were illegal. It
turned 200 years of U.S. bankruptcy law on its head by awarding more
value to a select group of unsecured creditors than to secured
creditors. Others are apparently willing to tolerate the violation of
federal bankruptcy laws simply because they liked the result: It helped
their friends. But most Americans, including the Hoosier retirees who
had their property stolen away, see such picking and choosing by the
federal government as fundamentally un-American."

Mourdock believes bipartisanship is wrong.
At the 2012 CPAC, The Dallas Morning News reported, "Those who want to
call out for bipartisanship are wrong,' Indiana treasurer and Senate
candidate Richard Mourdock said. 'It is bipartisanship that has taken
this country to the very brink of bankruptcy.'"



Mourdock believed that the United States needed "more partisanship."
According to the Evansville Courier & Press, Mourdock pointed to
Lugar's bipartisanship as a major problem and impetus for his campaign.
'I was amazed at the lame duck session,' Mourdock told supporters at the
Indianapolis Artsgarden. 'He's known for his bipartisanship.' After the
speech, Mourdock added, 'I think there needs to be more partisanship
and frankly it's based on principle. Again, elections have consequences.
We should have consequences. Each party should define itself on those
principles.'"


Mourdock would cut more than $5 billion in funding from Indiana students
Mourdock wants to eliminate the Department of Education if he gets into
the Senate, which would cut more than $5 billion from Indiana schools
and students.


Mourdock said he wanted repeal of direct election of Senators.
At a campaign event on February 4, 2012 Mourdock stated, "Repealing the
17th amendment. Do I think it will ever happen? No. Is it something
that I would like to see? Yes it is."

Mourdock supported legislation that would force deep cuts to Social Security and Medicare and cost Americans 700,000 jobs.
In July 2011, CNHI reported that "[Mourdock is] convinced that raising
the debt ceiling will result in its own severe consequences, dragging
the nation deeper and deeper into debt. He's an avid supporter of the
so-called 'Cut, Cap, and Balance' bill that would mandate a balanced
federal budget." Mourdock has signed the Cut, Cap, and Balance pledge.



VIDEO: Mourdock challenged the constitutionality of Social Security, Medicare, and Medicaid.
In April 2011, Mourdock spoke at a Madison Tea Party event and stated
"Sixty percent of our budget, sixty percent of our budget this year,
will be for Medicare, Medicaid, and Social Security. I challenge you in
Article I, Section 8 of the United States Constitution where those
so-called enumerated powers are listed. I challenge you to find words
that talk about Medicare or Medicaid or, yes, even Social Security. You
know, Article I, Section 8 says the U.S. government shall have the power
to tax to pay off its debts, to pay for its defense, and then it says
to provide for the general welfare."
And that's just the beginning. Watch this video below to hear from
Richard Mourdock himself and you'll find a man determined to push his
radical agenda no matter the cost, not focused on fighting for what's
best for Indiana.