Republican Source: It's Ryan for VP. Is Ryan a Good Choice For Romney?
EXCERPTS: NORFOLK, Va. (AP) -- Republican presidential candidate Mitt Romney has picked Wisconsin congressman Paul Ryan to be his running mate, according to a Republican with knowledge of the development. They will appear together Saturday in Norfolk, Va., at the start of a four-state bus tour to introduce the newly minted GOP ticket to the nation.
The official spoke to The Associated Press on condition of anonymity because this person was not authorized to disclose the decision.
Not familiar with Ryan?
Paul Ryan: Hiding Spending Doesn't Reduce Spending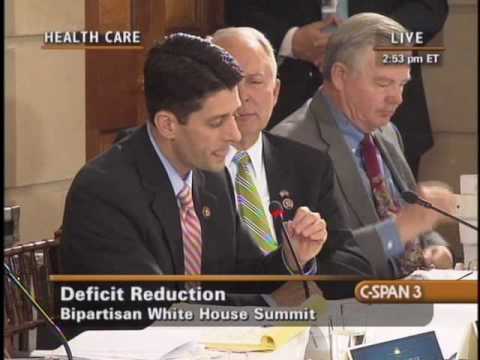 Read More: http://hosted.ap.org/dynamic/stories/U/US_ROMNEY_R...
Add a comment above