REP. WEST BLASTS OBAMA'S IMMIGRATION POLICY: 'THE LAST TIME WE HAD THIS WAS WITH KING GEORGE III AND WE DIDN'T LIKE IT TOO MUCH'
During an interview on "The Laura Ingraham Show," Rep. Allen West (R-FL) argued that President Obama's recent immigration announcement makes him look less like the leader of a government "of the people, by the people, for the people" and more like an imperial ruler.
"How does [the president's announcement] comport with anything we've ever been considered or studied in law school about how the law applies across the board to all people?" host Ingraham asked.
"And then the president goes on and says 'well, um, they're Americans in every way except for a piece of paper. What about the idiots who went through the permanent residency program — for years? How do they feel today?" she added
"Well, they feel absolutely disrespected and disregarded," Rep. West responded. "What country did we wake up in on Friday? It causes people to ask 'where are we?'"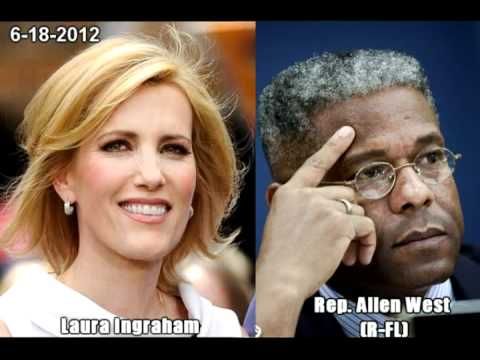 Read More: http://www.theblaze.com/stories/youre-seeing-the-r...