Pat Robertson Rails AGAINST Adoption
Here`s your good Christian Family Values! `Cause damaged kids are no fun, leave `em to rot in the orphanage. Nobody needs to be 'loved' like this.
Okay, let me see if I have this straight; birth control is a sin, abortion is murder, even in the case of a raped 12-year-old, and now, at least according to Pat Robertson, adoption is off the table.
A viewer of Robertson's show, The 700 Club, wrote to the show for advice on dating problems. She wrote,
I'm the mother of three adopted girls. I find the men I date are okay when I tell them I have three daughters, but when they find out they are adopted, and from three different countries and not my own biological children, they don't want to date anymore.
Whether I tell them upfront or after a couple of dates, all the men are reacting the same way. They say that they would be okay with it if the girls were biological children and came with child support. Why are these men reacting this way?
Robertson's co-host reacted the way most human beings would react, by calling the men "dogs." Robertson, however, did what he does best. He blamed the situation on the woman and on the fact that she adopted children (emphasis from Veracity Stew).
"A man doesn't want to take on the United Nations, and this woman's got all of these various children, and blended family. I mean, what is it? You don't know what problems there are. I'm serious. I've got a dear friend, adopted some little kid from an orphanage down in Columbia, child had brain damage…you know, grew up weird, and you just never know what's been done to a child before you get that child; what kind of sexual abuse has been, what kind of cruelty, what kind of food deprivation, etc., etc., etc. So, you're not a dog because you don't want to take on that responsibility.
"You don't have to take on somebody else's problems. You really don't. You can go help people, you can minister to people – we've ministered to orphans all over the world – thousands of them. We love orphans, we love helping people. But that doesn't necessarily mean that I want to take all the orphans around the world into my home.
"OK, let's get to the next question…I'm in trouble…"
Here's the video: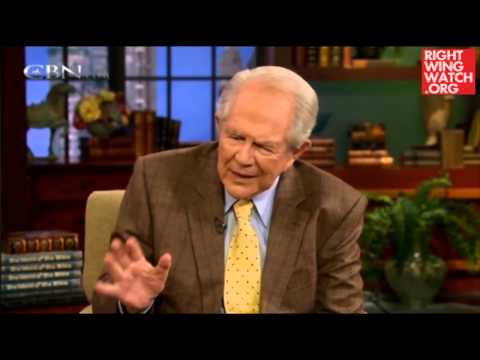 The answer to the viewer's question was probably not in the fact that she adopted "the United Nations." In fact, she answered her own question with this line, "They say that they would be okay with it if the girls were biological children and came with child support." The answer, not surprisingly, is that the men she is dating don't want to support her children.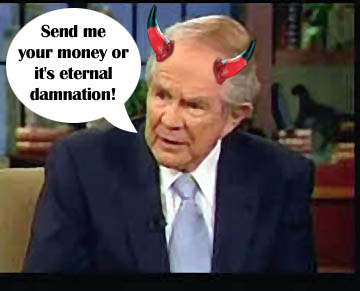 Of course, statistics don't back Robertson up. Adopted children are as happy, as well-raised and as healthy as biological children. More significantly, adopted children are always wanted. Unfortunately, one cannot say the same for all biological children, especially with some women forced to become baby factories.
Read More: http://www.addictinginfo.org/2012/08/17/pat-robert...
More polls by ☥☽✪☾DAW ☽✪☾