OMG! The East Harlem Journal published an Article about me!!! OMG! Breathe Lizzy, Breathe!
The East Harlem Journal is happy to feature Liz Marotti, a very talented and gifted working artist, during the month of February….
"Art for me was something that chased me, it was a childhood dream, and it was something unattainable, because there were so many starving artists in NYC. In addition, I was never a realistic painter, so I always thought I was not good enough to make it. Most of my support system agreed and gave me many alternatives", she said
So when she graduated from high school she did what every other aspiring artist would do, she went to college and majored in teaching, with a Fine Art minor and planned to become an art teacher.
However, that plan did not work out -- as she dropped out of college and began a career in sales. She was a natural sales person with a gift for gab and a great smile, so she moved up fast, but was unhappy and knew she had to take a risk and make things happen with her art.
"I would sit in my cubicle and sketch out small drawings on post it notes and hang them all over the cubicle, while I sat on the phone selling snake oil. I was very unhappy. If Langston Hughes asked me what happens to a dream deferred, I would tell him he was right, it explodes" she said with a smile.
After a series of unfortunate events in her personal life, she researched how she could sell her art on the streets.
"I found all the proper channels. I then quit my job, bought a table and began painting on T-shirts. I painted on T-shirts because I did not have the confidence yet to paint on Canvas, and I figured everyone would buy a $20 t-shirt. They did, but people would always ask if I painted on Canvas. I thought I was missing out on sales, so I did it! I did not sell anywhere near as many paintings as I did with my T-shirts, but I stopped painting t-shirts anyway because I loved painting, I loved painting more that the stability that came from the T-shirts, or a real job for that matter."
She went on…
"What I had done essentially was I took what I loved and turned it into my own business. Not only was it a business, but a passion as well. By standing outside next to my work I learned that people connected to me, I was changing their moods and making them feel less alone through my work. It is an incredible feeling, to know that people, who don't know you, are still touched by you! I would recommend that every young artist should do as I did, and take their work to the street. It is better than any Art class you could attend, because you get a chance to see how people really react to your work, and it does evolve..."
Today, she is finally happy with where she is, and with what she is doing… She says:
"I put passion behind every brush stroke. That is what makes any art good. I am not and never will be the best painter technically. It is not my style, and nor do I want it to be. I live out my emotions on canvas, and others relate to it. That and that alone is what make my work beautiful. Personally I am very happy about that", she concluded.
You can find many of her work on her facebook page where she videos and captures her work. She also makes her work available and can be purchased via PayPal, or you can contact her directly and make other arrangements. She prices her work at anywhere from $150 to $250 but she is always prepared to negotiate.
We would like to thank Liz Marotti for allowing us to feature her in the pages of the East Harlem Journal and plan to bring her back in the future.
The East Harlem Journal would like to feature other young artists. If you are an artist yourself and would like to be feature, let us know; if you are not an artist but would like to recommend someone, do let us know, via email at eharlemjournal@aol.com. We look forward to featuring the next young artist. We know that you are out there and we would like to be part of your journey...
Editor's Note: The art piece featured in this story was purchased by the Educational Pledge.
------------------------------------------------

OMG! Can I call my mom? I mean it is 6 am, and she is probably sleeping... Should I call her anyway???

If you are interested in Purchasing any work from me- Follow this link-
http://www.etsy.com/shop/lizmarotti

This is a Video interview with me <3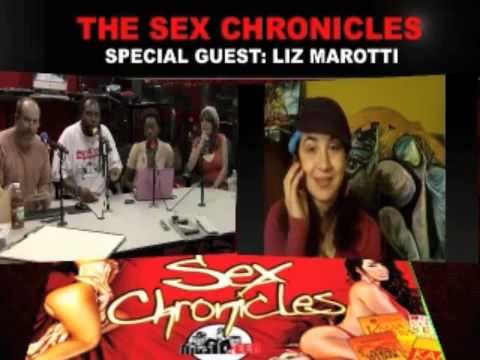 Read More: http://www.zoomvillage.com/newsStory.cfm?newsID=2305
Add a comment above