Obama sabotaging Israel?
Two days ago, Mark Perry published this article in Foreign Policy saying that Israel had gained a "secret staging ground" in Azerbaijan. (Melanie Philips, writing at Mail Online, calls
Perry a "former unofficial Yasser Arafat adviser and established
Israel-basher." Perry quoted four anonymous US intelligence officials as
saying,
Israel bought an airfield, and [its name is] Azerbaijan.
Perry insisted that he had his information from an American
diplomatic cable. This, he said, was part of the Wikileaks treasure
trove. But Ron Ben-Yishai, writing in YNet, says that the leak came from the Obama administration, not from Wikileaks or any other illicit venue:
The first and most important American objective is to
eliminate potential operational options available to the IDF and the
State of Israel. I have no intention of detailing or even hinting to the
options which the US government aims to eliminate by exposing them in
the media. A large part of the reports stem from false information or
disinformation, and there is no reason to reveal to the Iranians what's
real and what isn't. However, it is blatantly clear that reports in the
past week alone have caused Israel substantive diplomatic damage, and
possibly even military and operational damage.
Brad Knickerbocker, at The Christian Science Monitor, said something similar. He relied most heavily on former UN Ambassador John Bolton, who said much the same as Ben-Yishai said.
So how about it? Is Obama deliberately sabotaging Israel? What do you think?
And while you're at it, play this video and think about it in that context: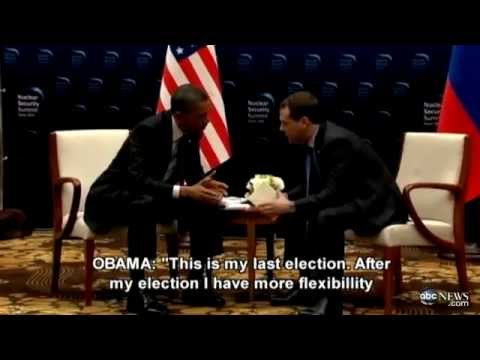 Read More: http://www.conservativenewsandviews.com/2012/03/30...
Add a comment above