Obama Has 21 Days to Drop Biden: Would Dumping Biden Signal Desperation?
President Obama has a lot of pressure to dump Vice President Joe Biden from the 2012 election campaign. Biden would not likely run for president in 2016 at the age of 73. Biden, a former Senator from Delaware, doesn't help with voters in the swing states like Florida, Virginia, Ohio or Pennsylvania. And Biden continues to bore people except with his gaffes (
"20th Century"
) or outlandish rhetoric (
accusing Republicans of enslaving people
).
President Obama could shake things up by replacing Biden with Secretary Hillary Clinton as his vice president on his 2012 re-election ticket. Some pundits argue that would signal desperation by the Obama 2012 campaign because it would look as if Obama made a bad choice in picking Biden in 2008. Dumping Biden would only happen in desperation.
Then again, maybe President Obama would dump Biden for a candidate like Hillary Clinton because even Biden considers her more qualified for vice president (watch the video).

WEEKLYSTANDARD.COM reports:

Read conservative news, blogs and opinion about 2012 Elections, Barack Obama, Charlotte, Democrats, Joe Biden, ticket and Vice President from The Weekly Standard, the must read magazine available in online edition.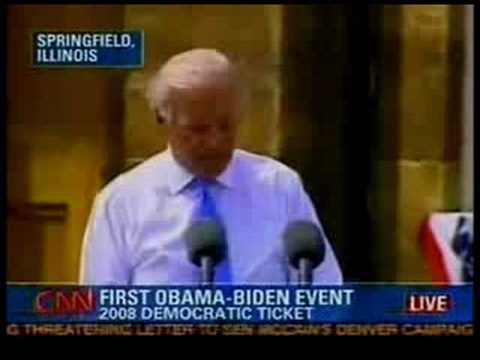 Read More: http://www.weeklystandard.com/blogs/obama-has-22-d...
Add a comment above