OBAMA: DETENTION OK FOR 1ST AMENDMENT 'ACTIVITIES I TOLD YOU! OBAMA DICTATORSHIP MUCH CLOSER NOW
READ MORE HERE:
http://www.wnd.com/2012/09/obama-detention-ok-for-1st-amendme...
The Obama administration is battling to
restore a controversial provision of a new federal law that it admits could
have been used to arrest and detain citizens indefinitely – even if their
actions were protected by the First Amendment.
A
federal judge this week made permanent an injunction against enforcement of
Section 1021 of the most recent National Defense Authorization Act, which was
declared unconstitutional.
The Obama administration then took only
hours to file an appeal of the order from U.S. District Judge Katherine
Forrest, and attorneys also asked her to halt enforcement of her order.
In her order, Forrest wrote, "The government put
forth the qualified position that plaintiffs' particular activities, as
described at the hearing, if described accurately, if they were independent,
and without more, would not subject plaintiffs to military detention under
Section 1021."
But
she continued, "The government did not – and does not – generally agree or
anywhere argue that activities protected by the First Amendment could not
subject an individual to indefinite military detention under Section 1021."
The judge expressed dissatisfaction
with what one observer described as the arrogance of the Department of Justice
in the case.
Forrest
asked the government to define the legal term, noting the importance of how
they apply to reporting and other duties.
"The
court repeatedly asked the government whether those particular past activities
could subject plaintiffs to indefinite military detention; the government
refused to answer," she wrote.
"The
Constitution places affirmative limits on the power of the executive to act,
and these limits apply in times of peace as well as times of war," she wrote.
She said the law "impermissibly impinges on guaranteed
First Amendment rights and lacks sufficient definitional structure and
protection to meet the requirements of due process."
"This
court rejects the government's suggestion that American citizens can be placed
in military detention indefinitely, for acts they could not predict might
subject them to detention, and have as their sole remedy a habeas petition
adjudicated by a single decision-maker (a judge versus a jury), by a
'preponderance of the evidence' standard,"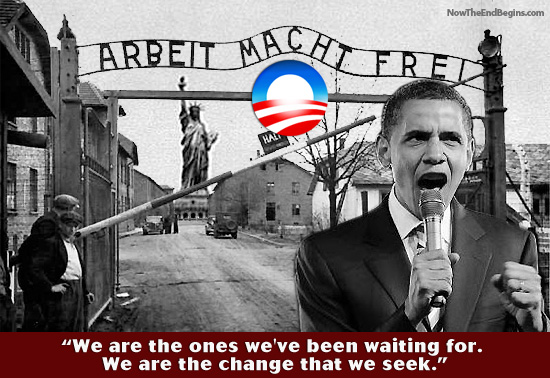 AMERICA! YOU SAID
WHAT ABOUT ME?



IF THAT'S THE CASE OBAMA, I HAVE A MESSAGE FOR YOU !
ARREST ME YOU SCUM BAG TERRORIST



Add a comment above