Obama Considers Israel only "one of our closest allies in the region": Is Israel America's Closest Middle East Ally?
President Obama told Steve Kroft in an interview for CBS's 60 Minutes that he feels obligated to help Israel because, "They're one of our closest allies in the region." Obama did not consider Israel our closest ally in the Middle East. Obama's comment reflects a policy change regarding Israel -- the only democracy in the region.
President Obama told Kroft that he feels obligated to remain in "close consultation with the Israelis" on the issue of its security and the nuclear threat posed by Iran. Obama told Kroft that we cannot allow Iran to obtain nuclear weapons, but didn't identify any actions or threats that America will do to prevent Iran from getting nukes.
Mitt Romney's press secretary Andrea Saul released the following statement:
"Tonight on 60 Minutes, President Obama called Israel's legitimate concern about the impact of an Iran armed with nuclear weapons 'noise' and referred to Israel as merely 'one of our closest allies in the region.' This is just the latest evidence of his chronic disregard for the security of our closest ally in the Middle East. Governor Romney's views stand in sharp contrast to the President's. Governor Romney strongly believes that Israel is our most important ally in the Middle East and that support for Israel is essential to extending freedom, peace and democracy throughout the region. As president, Governor Romney will restore and protect the close alliance between our nation and the state of Israel."
President Obama and President Ahmedinejad referred to Israel as "making a lot of noise" to describe Israel's insistence that America help pressure the Iranians to stop their nuclear program. Coincidence? Sure -- Obama and Ahmedinejad didn't coordinate their speeches, but it should worry everyone that they share the same view toward Israel's pleas for attention in the matter.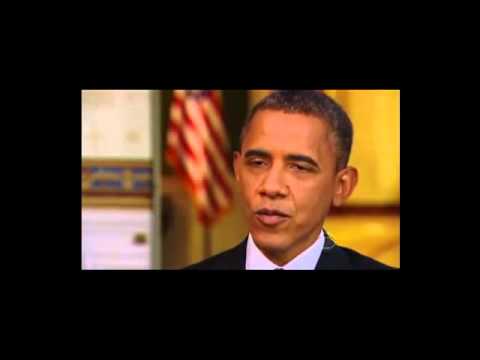 Obama doesn't see the threat that seriously -- he downplayed the threat by making Iran sound like a schoolyard bully: "And we've got an Iranian regime that has said horrible things that directly threaten Israel's existence."
Obama dismissed meeting with Israeli PM Netanyahu because of "time pressures," but hosted a Talk Like a Pirate Day at the White House and went on Late Night with David Letterman.
What other country does Obama consider America's closest ally in a region filled with anti-American, radical Islamic regimes? Does Obama consider the threat seriously enough? Has Obama done enough to help Israel? Should America help Israel?

WEEKLYSTANDARD.COM reports:

Read conservative news, blogs and opinion about 2012 Elections, 60 Minutes, Barack Obama, Iran, Israel, Mahmoud Ahmadinejad, Mitt Romney, Noise, Nuclear and War from The Weekly Standard, the must read magazine available in online edition.
Read More: http://www.weeklystandard.com/blogs/obama-refers-i...
Add a comment above