Nigerian Man Has 107 Wives: Outrageous or Impressive?
Nigerian
Muslims
are outraged at faith healer Bello Masaba, who Newser reports has been marrying a new woman every few weeks for decades, resulting in a total of 107 wives and more than 5,000 family members.
He claims it doesn't go against Muslim law, but Islamic authorities are openly upset.
"I get a revelation from God telling me any woman I'm going to marry," he says. Otherwise "I wouldn't have gone beyond two." He refuses to use medicine, and won't let his wives or children use it, either. Coincidentally, around 50 of his 185 children are dead. "I didn't feel annoyed or upset" when they died, he said, "because it's God who gave them to me, and it's God who takes them away."
Critics have also accused Masaba of treating his family like slaves, but his family members have strongly defended him and explained that it's not true.
The video below is from 2008, when Masaba only had 86 wives.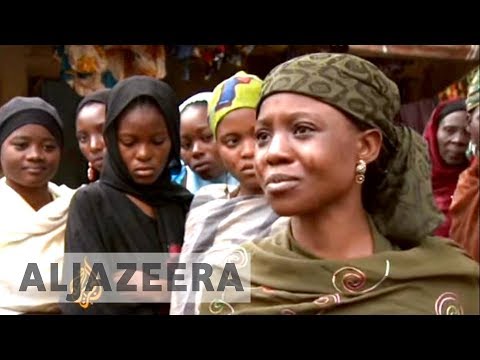 Read More: http://www.newser.com/story/118429/meet-the-87-yea...
Add a comment above