Mom Forces Kid to Eat Hot Sauce: Child Abuse or Tough Parenting?
We're always astonished by the things people do in videos before they go on "
Dr. Phil
,"
knowing they're on camera
.
For Jessica Beagley, a 36-year-old Anchorage woman who appeared on the show in November to sort out discipline issues with her 7-year-old son, those videos were her downfall.
After reviewing Beagley's parenting techniques -- forcing her son to drink hot sauce, take cold
showers
and do jumping-jacks as punishment for getting behavior notices at school -- the court has charged her with misdemeanor
child abuse
.
She could get up to a year in prison along with her $10,000 fine, and The Anchorage Daily News reports it only took the jury one day to decide she was guilty.
Henry Paul, a Mount Sinai psychiatrist, told ABC News, "The stun -- the shock -- the acute anxiety can also lead to [a] long-term type of post-traumatic stress disorder that we often see in criminals who are incarcerated."
Oddly, investigators didn't find any signs of abuse with Beagley's other six children.
Her lawyers claim, "They're good people caught up in a bad situation. Child Protective Services has done a complete investigation and found no evidence of abuse of the other children ... if they believed it was a dangerous situation they would have removed the children."
But isn't sending the mom to jail technically a way of removing the children from the situation?
She still has custody of all of her kids, including the one shown in the video, but we'll find out if she has to be removed herself (and if so for how long) when she's sentenced on Monday.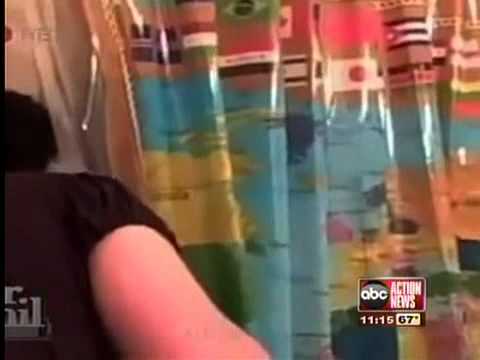 Add a comment above