Minnesota has just voted to allow gay marriage. Do you expect to see a similar law pass in your state?
After a day of passionate yet respectful speeches on both sides of the issue, the Minnesota State Senate voted 37-30 to legalize same-sex marriage Tuesday, overcoming the last hurdle before the bill moves on to Gov. Mark Dayton, who supports giving same-sex couples the freedom to marry.
Minnesota would join 11 other states and the District of Columbia in legalizing same-sex marriage, meaning that about 18 percent of the country's population has the option to marry regardless of gender.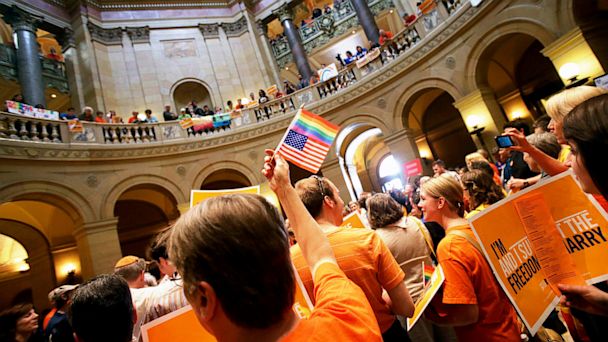 Read More: http://abcnews.go.com/blogs/politics/2013/05/minne...
Add a comment above