Michelle Obama Lip Reader: President Obama said "Bitch."
This is breaking news which will doom the President to one term. The "expert," lip reader, who was instrumental in determining that Michelle Obama made a comment disrespectful to our nation's glorious flag, during a 9/11 Memorial event, has determined that
President Obama used the derogatory term, "bitch,"
at least twice during a recent speech.
During his research, the expert lip reader, who wishes to remain anonymous, and alive, also found that the President was actually saying other words which the public could not detect. He reconstructed the video with his interpretation of what the President said, based purely from his expert lip reading skills. That video is presented below,
uncut
, and comes with a warning;
be prepared for some rather provocative language
.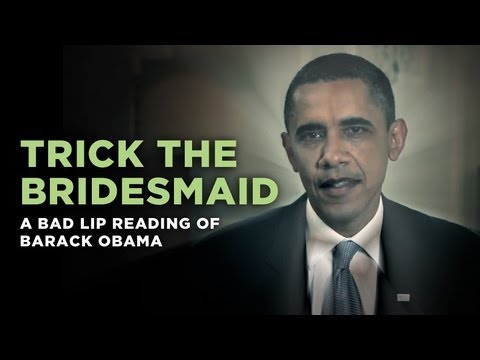 More polls by SmittenKitten