Man Beaten By Mob, In Critical Condition: Justice for Trayvon?
Trayvon Martin supporters have blood on their hands. They've called for the death of George Zimmerman before a trial. Countless people who claim they support Trayvon send messages on social media and protesting on the streets of Sanford, Florida for Martin's death. Now, a man in Mobile, Alabama clings to his life as the victim of a brutal beating... possibly motivated by those claiming they want "Peace":
According to police, Owens fussed at some kids playing basketball in the middle of Delmar Drive about 8:30 Saturday night. They say the kids left and a group of adults returned, armed with everything but the kitchen sink. As the attackers walked away, leaving Owen bleeding on the ground, Parker says one of them said "Now thats justice for Trayvon." Trayvon Martin is the unarmed teenager police say was shot and killed February 26 by neighborhood watch captain George Zimmerman in Samford, Florida.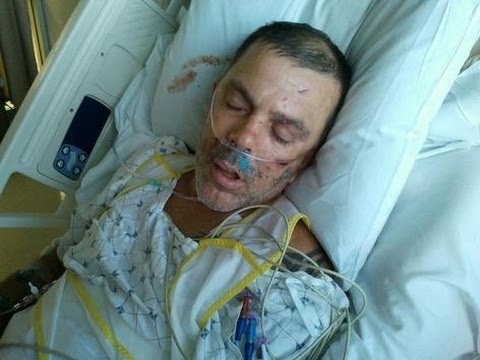 Help stop the hoodlums who inspire more racial violence. Blunt them when they call for violence or put bounties on people's heads before a trial.
And pray for the healing of Matthew Owens
Police say Matthew Owens was beaten with chairs, pipes and paint cans after fussing at kids playing basketball in the street.
Read More: http://www2.wkrg.com/news/2012/apr/23/man-beaten-m...
Add a comment above