Libya Security Cut While Vienna Embassy Gained Chevy Volts: Does State Department Prioritize Green over Security?
President Obama's State Department, headed by Hillary Clinton, bought a fleet of Chevy Volt's and another $108,000 on a charging station as part of its operation called, "Energy Efficiency Sweep of Europe." The State Department, however, refused to provide more security as requested by U.S. Ambassador Stevens in Benghazi, Libya.
Libyan terrorists killed Ambassador Stevens and three other U.S. personnel in Benghazi in a coordinated attack on September 11, 2012. Stevens did not have enough security to defend the attack, nor did he have a secure building or retreat.
Military and intelligence officials testified this week about the many lapses in security of which Ambassador Stevens and the security detail complained to the State Department. The security detail did get a pay raise for "hazard duty," but they did not get any resources or infrastructure to protect them from the hostile locals.

WASHINGTONTIMES.COM reports:

In a May 3, 2012, email, the State Department denied a request by a group of Special Forces assigned to protect the U.S. embassy in Libya to continue their use of a DC- 3 airplane for security operations throughout the country.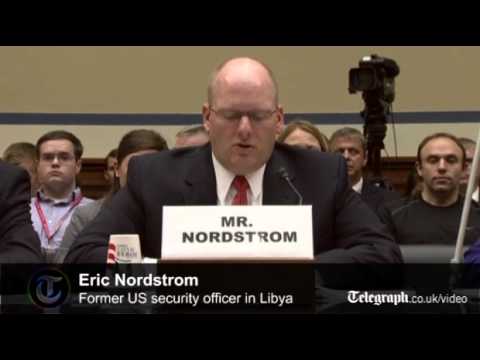 Read More: http://www.washingtontimes.com/news/2012/oct/10/ke...
Add a comment above