LAWMAKERS LOSE ELECTION BUT REFUSE TO LEAVE
Quartzsite is in the news again!
http://www.sodahead.com/united-states/whats-going-on-in-quart...
What would happen if an election took place, and the incumbent losers refused to leave office?
That's exactly the situation in Quartzsite, Ariz., where two winning candidates for the positions of mayor and town councilman are not being allowed to be seated
Quartzsite is the town that gained national attention last June when police grabbed a woman who was speaking at a town-council meeting and frogmarched her from the event. (Scroll down for video).
The 2012 municipal election took place May 15, but the old town council in Quartzsite has since refused to seat Ed Foster as mayor and Mark Orgeron as councilman. Quartzsite's population is estimated by the Census Bureau to be less than 4,000, and there were only 706 ballots cast in last month's mayoral race.
Town Manager Alex Taft said this week that 168 votes are under investigation for possible fraud.
Cowell told the Republic she and other incumbents believe "something is not right" because about 300 new voters registered before the election, including some staying on federal lands.
"We have proof that there were (three) people who were dead who voted," Cowell added.
As WND reported last summer, Quartzsite gained national attention when a YouTube video surfaced showing local resident Jennifer Jones being forcibly removed from a council meeting while she had the floor during the public-speaking portion of the event.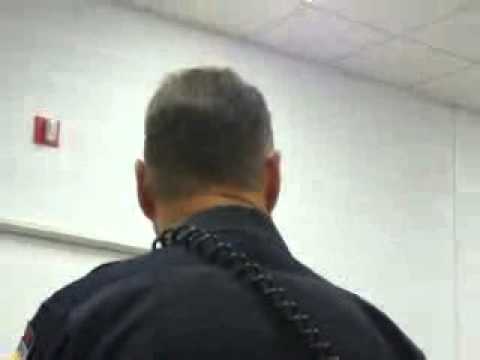 More polls by doofiegirl POTL~PWCM~JLA