KONY 2012 Part II: Has Invisible Children Improved Its Approach?
KONY 2012
, Invisible Children's controversial awareness program aimed at taking down African warlord Joseph Kony, seemed dead in the water when co-founder
Jason Russell
suffered a public breakdown. It looked like Invisible Children would retreat from the spotlight to regroup, and it did... for a couple of weeks. Now, just one month later, they're back with another documentary video, "KONY 2012 Part II: Beyond Famous."
This time they appear to have cut down a bit on editing costs and kicked off the video with clips of critics, then launched into a direct response, admitting they could barely keep up with the conversation. There's less filler, and the facts are, by necessity, up-to-date. However, they did block comments on YouTube and disable ratings, and they're still convinced there's a path to success, and that awareness is essential.
The narrator explains, "Invisible Children is just one of many organizations on the ground, and we are not the first. Stopping the LRA violence is possible, but it will take increased support for the comprehensive efforts conceived and led by local leaders." It goes on to describe a "multi-pronged approach": Early-warning radio networks in endangered areas, radio broadcasts and flyers telling members and captives of the LRA how to escape, and rehabilitation efforts in affected communities, and finally, combined military force from regional governments. But, the question is: are you buying it?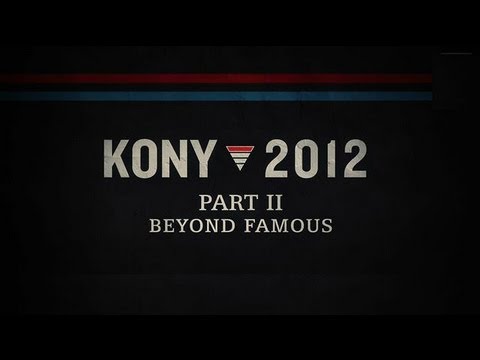 Add a comment above