Know Your Fascism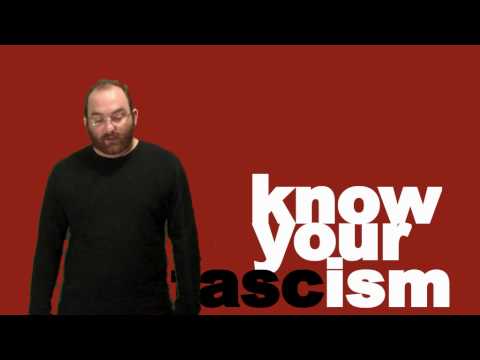 The first of my 'Know Your Ism' series - my thanks to www.youtube.com/MarcMerlin for coming up with the excellent name! I would be very grateful for any feedback.
The main argument and definition of fascism is taken from Roger Griffin's work.
Assorted sources:
Griffin, R (1993). The Nature of Fascism. London: Routledge.
Griffin, R (ed) (1995). Fascism. Oxford: OUP.
Larsen, SU et al. (eds) (1985). Who were the Fascists?. Oslo: Scandivanian University Press.
Trotsky, L (1971). The Struggle against Fascism in Germany, ed Mandel. New York: Pathfinder.
O Maolain, C (1987). The Radical Right: A World Directory. London: Longman.
Paxton, R (2005). The Anatomy of Fascism. London: Penguin.
Searchlight Magazine is also highly recommended www.searchlightmagazine.com