Kenyan born Obama narrative: who started it?
Breitbart.com's Big Government organ reported
on the earliest "Kenyan born Obama" text. Shown is a booklet from Acton
and Dystel, Literary Agents. (They have since changed their name to
Dystel and Goderich.) The former A&D; produced these "promotional
booklets" to send to editors and publishers. That is one of many ways
that literary agents get contracts for their clients.
A&D; used this booklet to "shop" Barack Obama to publishers in 1991. Here is how they described him:
Barack Obama, the first African-American president of the
Harvard Law Review, was born in Kenya and raised in Indonesia and
Hawaii. The son of an American anthropologist and a Kenyan finance
minister, he attended Columbia University and worked as a financial
journalist and editor for Business International Corporation. He
served as project coordinator in Harlem for the New York Public Interest
Research Group, and was Executive Director of the Developing
Communities Project in Chicago's South Side. His commitment to social
and racial issues will be evident in his first book, Journeys in Black and White.
(Note: Obama never published Journeys in Black and White, according to Breitbart.)
Obama's apologists insisted that someone at A&D; "made a
fact-checking error." But Breitbart's writers asked the questions no one
else bothered to ask:
Why did A&D;/D&G; use this Kenyan born Obama narrative as recently as 2007? The Wayback Machine does not lie about things like this.
Why did they use the Kenyan born Obama narrative repeatedly?
Here is the blurb on Barack Obama that appeared in the D&G; client list in 2007:
BARACK OBAMA is the junior Democratic senator from
Illinois and was the dynamic keynote speaker at the 2004 Democratic
National Convention. He was also the first African-American president of
the Harvard Law Review. He was born in Kenya to an American
anthropologist and a Kenyan finance minister and was raised in
Indonesia, Hawaii, and Chicago. His first book, DREAMS FROM MY FATHER: A STORY OF RACE AND INHERITANCE, has been a long time New York Times bestseller.
Then they answered their own question. Barack Obama wrote his own biography. Why? Because Acton and Dystel asked all their clients to do this. D&G; ask this of their clients today; it's in their guidelines. And those are standard writers' guidelines that any literary agent sets for his clients.
Barack H. Obama. Photo: Pete Souza, January 13, 2009
Nor was A&D;/D&G; the only entity to describe the Kenyan born Obama. No less than the Associated Press published this article in 2004, when he ran for Senate against Jack Ryan. Note the headline:
Kenyan born Obama all set for US Senate.
The article opened with this:
Kenyan-born US Senate hopeful, Barrack Obama, appeared
set to take over the Illinois Senate seat after his main rival, Jack
Ryan, dropped out of the race on Friday night amid a furor over lurid
sex club allegations.
The article leads with a head shot of Obama. But the body of it talks
about former Senator Jack Ryan (R-IL), his action-adventure actress
wife Jeri, and their bitter divorce. That might explain why everyone
forgot this article, and its lead paragraph.
This Wayback Machine entry has been available for nearly three years now. The first to notice
it was Alex Jones, at InfoWars.com. InfoWars concluded then what
Breitbart says now: Barack Obama touted himself as Kenyan born when he
ran for the United States Senate.
So what does this mean?
Well, for one thing, it means that Obama flat-out lied about where he came from, either before 2008 or beginning then and to this day.
For another, it means that he has none to blame but himself for the Kenyan born Obama narrative cropping up today. If he really is American born, he should never have said that he wasn't.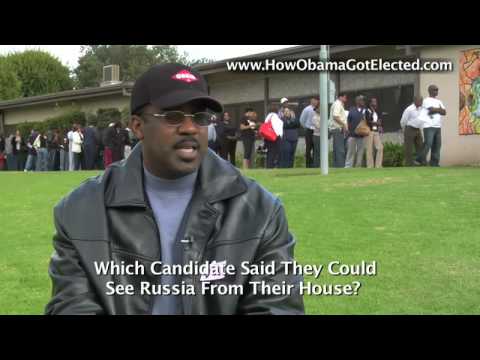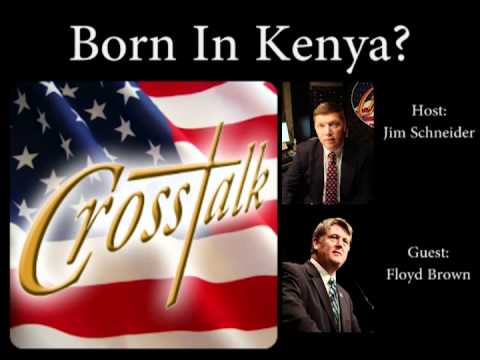 Read More: http://www.conservativenewsandviews.com/2012/05/24...
Add a comment above