June Jobs Report Shows Unemployment Has Remained Unchanged: Is This Good or Bad News for Obama?
The jobs number is a big factor in the election. The fact that the June number is flat is very interesting for the political landscape. Many pundits have suggested that President Obama is running against the economy, not Mitt Romney. But with the jobs growth number unchanged, Obama might actually have to run against Romney after all. Is the news good or bad for the President?

MONEY.CNN.COM reports:

Hiring was lukewarm last month, with employers adding jobs but not enough to bring the unemployment rate down.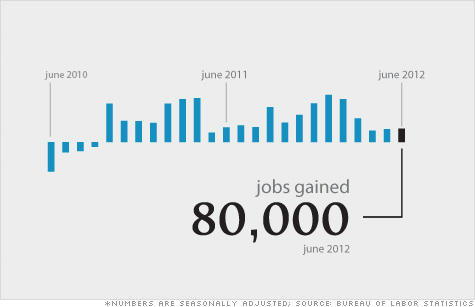 Read More: http://money.cnn.com/2012/07/05/news/economy/jobs-...
Add a comment above