Julian Assange Is Following the Law.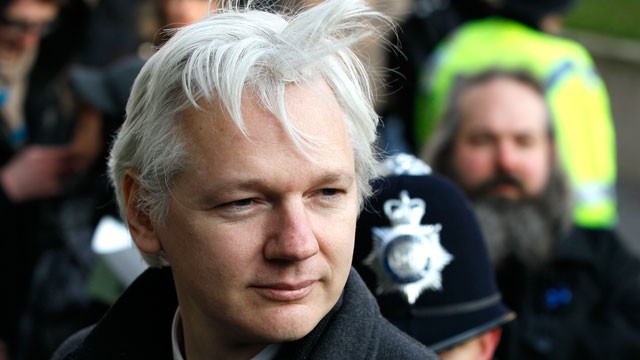 As we know Julian Assange has sought Political Asylum at the Ecuador Embassy in London.
It is but another witch hunt like what happened to Dominic K. Strauss of France.
If Sweden truly only wants to question Assange for sex allegations, then why don't they come to the UK and ask them? It is very clear they intend to arrest him for trumped up charges that never occurred, simply to extradite him to the US and lock him up indefinitely without a chance for trial, for exposing the lies of the Fake War on Terror, because of 911.
If anyone should be going to Jail, it needs to be Tony Blair, Bush, Cheney, and Obama.
If Assange is free of arrest by being at the Embassy, and Ecuador grants him asylum, he is then under the laws of Ecuador. The UK can not systematically go about arresting Ecuador Citizens, and violate Ecuadorian laws.
In such a case Ecuador has the right to transport their Citizen to Ecuador, without Britain arresting him. Foremost Assange has broken no UK Laws, and seeking Political Asylum nullifies any claims he broke any UK bail agreement.